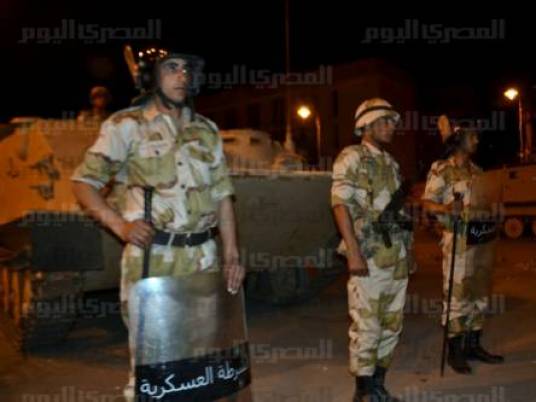 The Third Field Army in Suez has changed the military uniform worn by its members, also warning that there are armed groups wearing the old military apparel, said Osama Askar, leader of the Third Field Army.
The decision comes after border guards foiled an attempt to smuggle fabrics printed with patterns similar to security forces' uniforms through an underground tunnel at the border with Gaza. The Armed Forces also arrested two men who were inside the tunnel, according to Armed Forces spokesperson Ahmed Ali.
Earlier, the military spokesperson had told privately owned daily Al-Shorouk that the perpetrators of a deadly attack on an army camp which killed 16 Egyptian soldiers last summer, included 40 Palestinian Jihadists associated with Hamas.
A report published by Al-Ahram Al-Arabi listed the names of leaders from Hamas, who it said were behind the attack, accusations denied by Hamas who accused the Egyptian media of seeking to harm relations between Egyptians and Palestinians.
Edited translation from Al-Masry Al-Youm