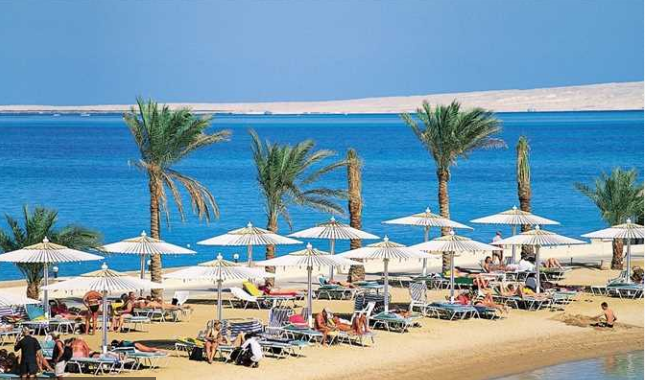 Red Sea governor Ahmed Abdallah said on Sunday that Thomas Cook overreacted in evacuating the Hurghada hotel where British couple John, 69, and Susan Cooper, 63 passed away.
The couple was found dead on Tuesday in their hotel room, spurring fears they had either suffered carbon monoxide poisoning from the room's faulty air-conditioning unit, or food poisoning.
However the Public Prosecution announced on Saturday that a committee from the Faculty of Engineering at South Valley University inspected the room and proved that AC gas leakage was not responsible for their deaths.
British tourism company Thomas Cook, which organized the couple's trip, then announced a plan to relocate 300 tourists from the hotel.
The governor said that it was likely that Thomas Cook tried to show interest in their customers, which prompted this "exaggerated action."
Abdallah said that 160 tourists out of a total of 261 refused to leave the hotel, showing their confidence in the level of safety provided to them by Hurghada.
These statements came during a meeting with reporters from British newspapers the Daily Mail, Daily News and The Mirror.
Reports came in that large numbers of the hotel guests felt fatigue coinciding with the death of John and Susan Cooper.
The governor explained that according to the records on the hotel's clinic from the past week, guests who requested medical assistance were 23 cases from a total of 1,995, representing only 1.2 percent overall.
Medical examination showed that the guests suffered from simple fatigue brought on by prolonged direct exposure to the sun, and only four of them are British. Complaints of stomach cramps came from not properly adjusting to a new eating system, alongside a few guests having ingested seawater while swimming.
Kelly Ormerod, daughter of the British couple told BBC on Sunday that something in that room killed them.
Abdallah said he understood her grief, but could not properly respond to her before knowing the investigation's results, which would shed light on what really happened.
He invited Ormerod to visit at the governorate's expense and follow up on the investigations herself if she wished, ordering that all needs for Ormerod and her family be provided for her stay.
Edited translation from Al-Masry Al-Youm