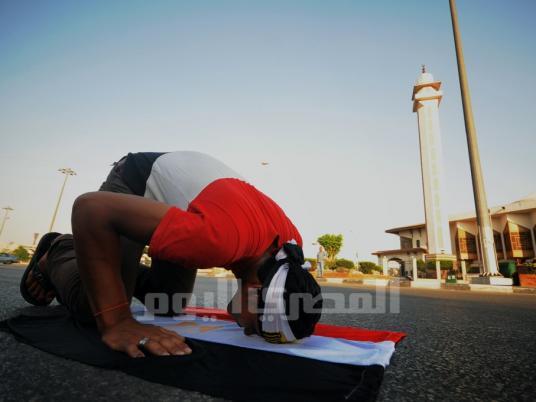 The head of the Egyptian Pharmacists Syndicate, Mohie Eddin Ebeid, expected huge participation in a pharmacists strike planned for January 15.
Pharmacists have called for a strike last week against cutting their profit margins down to 18 percent from 25 percent of drugs prices. This percentage is given to the pharmacies by the pharmaceutical companies.
Those companies have been negotiating with the health ministry over the past month to raise drug prices, and, since that time, rumors have been circulating that profit margins of pharmacists will be cut down consequently.
Ebeid said during a press conference on Monday that 50,000 pharmacies will participate in the strike, which is for the good of the patients and not against the state, nor aimed at destabilizing the country; adding that the strike will be partial, starting from 9 am until 3 pm only.
About 60% of drugs profits, which are Egyptians' money, are spent by pharmaceutical companies on advertising, as these companies organize trips for doctors, other companies equip doctors' clinics and pay them for publicity work of some products, according to the pharmacists syndicate head Ebeid.
He stressed that the Syndicate is keen to provide safe and effective drugs in the light of the challenges facing the Egyptian economy and the patient after the decision to float the pound against the dollar.
He accused what he described as the "drugs mafia" of pushing the Health Ministry to increase prices by 50 percent, noting that the Syndicate will not accept these pressures as accepted did the Ministry.
Ebeid said that the Syndicate addressed the Presidency, the Cabinet, the House of Representatives, and the Health Ministry to resolve this crisis and stop the random profits of pharmaceutical companies.
Ebeid blamed the Health Minister for the tremendous profits that pharmaceutical companies have made from the Egyptians' pockets while the ministry turned a blind eye.
Doctor Ahmed Abo Domah, a member of the Syndicate council, said that public sector pharmaceutical companies will not benefit from the decision to raise prices, even though they are in dire need of this increase.
He wondered who is behind stopping the production of drugs for 35 days and the resulting shortage of medicines in pharmacies.
Domah added that the syndicate will allow a pharmacy in every neighborhood or village to open during the strike hours to sell drugs to patients until the patient gets treatment without discomfort, and will form a follow-up committee to check the pharmacies commitment to the strike.
Edited translation from al-Masry al-Youm