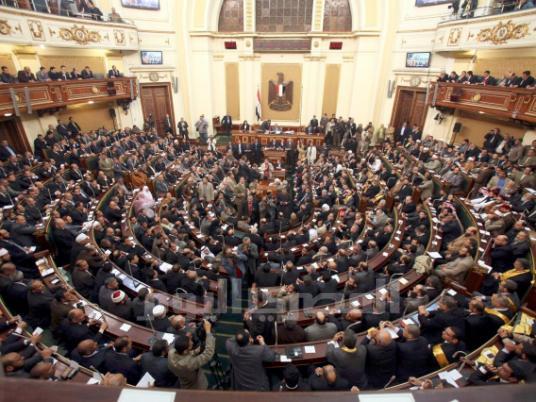 A masked group of people attempted to assassinate an MP from the Salafi-oriented Nour Party while he was traveling Tuesday from Cairo to Alexandria, the party said Wednesday.
The party said in a statement on its Facebook page that a group of masked, armed men attacked Anwar al-Balkimy and severely injured him. After the attack, he underwent surgery on his face at Sheikh Zayed Hospital.
But MENA on Wednesday called the attack on Balkimy an armed robbery. Masked gunmen on the Cairo-Alexandria desert highway robbed the MP of LE100,000 and left him with injuries and bruises on his face, the state-run news agency reported.
In a phone call with MENA after the incident, Balkimy said he was surprised when five masked people in a black Jeep stopped his car and stole the money. They wanted him to get out of the car but he resisted, so they beat him, he said.
He said he fainted and believes that when the perpetrators thought he was dead they fled, leaving his car.
Balkimy said he called Major General Sherif al-Bekbashy, the Monufiya security chief, who asked him to file a police report about the accident. He said he filed the report before going to the hospital.
The incident is at least the second attack on a politician over the past week after Presidential hopeful Abdel Moneim Abouel Fotouh and his driver were attacked and robbed Thursday. Freedom and Justice Party MP Hassan al-Brince also survived a car crash on Friday on the highway leading from Beheira to Alexandria. According to authorities, truck driver 32-year-old Gaballah Farag said during questioning that Brince's car hit the back of his truck on a turn.
The Freedom and Justice Party's Alexandria branch issued a statement on Friday saying an assassination attempt occurred after Brince had earlier received death threats for preparing a report recommending that former President Hosni Mubarak be transferred to the hospital at Tora Prison.