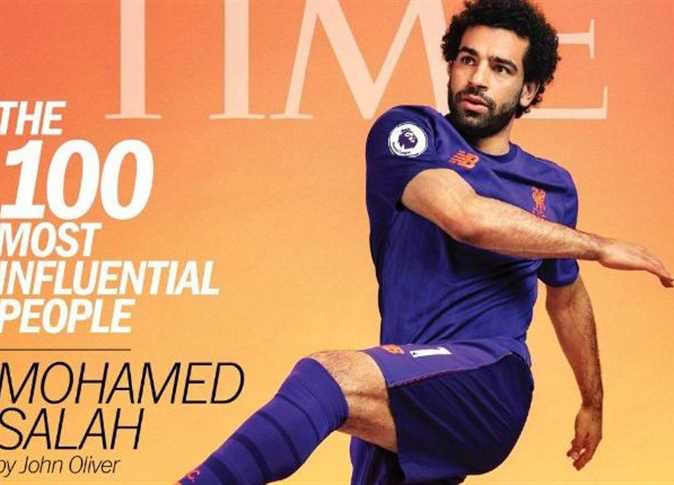 Time magazine has listed Egyptian international and Liverpool striker Mohamed Salah as one of the '100 Most Influential People in the World', starring as one of six people on the TIME 100 covers.
Time's list included several categories such as "Pioneers," "Artists," "Leaders," "Icons" and "Titans," under which Salah is the only footballer player, standing along with Lebron James, Mark Zuckerberg, and Tiger Woods as well as various other figures in different fields.
Comedian and Liverpool fan John Oliver wrote a profile about Salah.
"Mo Salah is a better human being than he is a football player. And he's one of the best football players in the world.. I absolutely love him," Oliver wrote.
"You'd be hard-pressed to find a professional athlete in any sport less affected by their success or status than Mo, which is incredible because I can't imagine the kind of pressure that comes with the intensity of adoration he receives. Mo is an iconic figure for Egyptians, Scousers and Muslims the world over, and yet he always comes across as a humble, thoughtful, funny man who isn't taking any of this too seriously."
"As a footballer, he plays with an infectious joy. I've always wondered what it would feel like to be able to play as well as him, and watching his face light up after he does something incredible, you get the reassuring sense that it's exactly as fun as you'd want it to be," he added.
Edited translation from Al-Masry Al-Youm