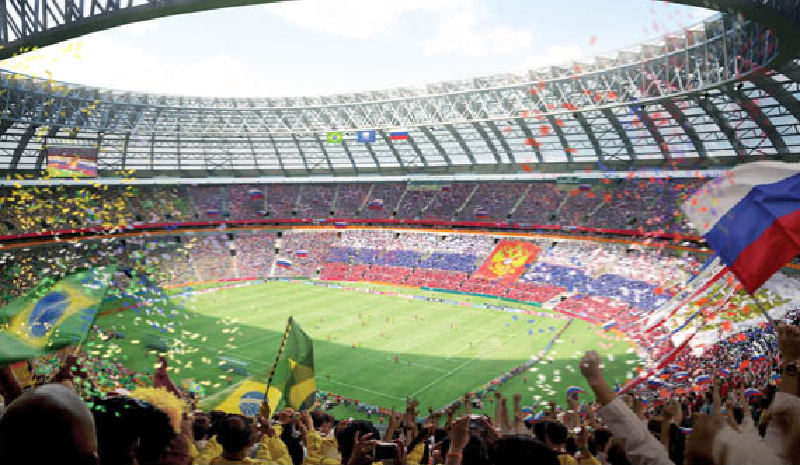 Federation International de Football Association (FIFA) launched on Wednesday the last stage to apply for tickets for the 2018 FIFA World Cup in Russia as football fans, notably from Western Europe and South America countries, will be able to purchase tickets online at FIFA.com/tickets.
FIFA said that fans from different world countries purchased 1.7 million tickets in September 2017 and then 400,000 in March.
Sky News website reported that most of these tickets were allocated to Russian fans (800,000 tickets) while 80,000 were purchased by fans from the United States despite the fact that the American football team failed to qualify for the world cup.
Meanwhile, fans from England purchased around 31,000 tickets, ranking the last among the top eleven countries purchasing 2018 World Cup tickets.
The top eleven countries include Russia (800,000), USA (80,000), Brazil (66,000), Colombia (60,000), Germany (55,000), Mexico (52,000), Argentina (45,000), Peru (39 thousands), China (37,000), Australia (35,000), England (31,000).
Egypt will begin World Cup matches against Uruguay on June 15 and then against Russia on June 19 before facing Saudi Arabia on June 25. For the first time in its history, Russia will host the FIFA World Cup between June 14 and July 15, 2018.
Minister of Youth and Sports Khalid Abdel Aziz asserted during an interview with the ONTV channel in March that Egyptian national television will conclude a deal with the Federation Internationale de Football Association (FIFA) to broadcast matches from the World Cup Russia 2018.