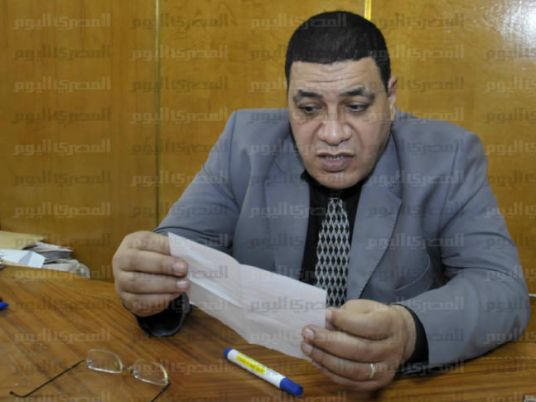 Egypt's top coroner has rejected as "fabricated" a report by Reuters suggesting he provided testimony to prosecutors about the death and apparent torture of Italian student Giulio Regeni, whose body was found by the roadside in Cairo in early February.
Hesham Abdel Hamid, head of Egypt's Forensic Medicine Authority (FMA), said on Wednesday that he had not met with prosecutors or made statements to them regarding signs of torture on student's body, as suggested by Reuters. He also denied making any statements that indicated that Regeni had been tortured over a period of several days in order to gain information.
"That piece of news is totally fabricated and untrue," Abdel Hamid said in a statement on Wednesday, urging media outlets to be more careful in dealing with information relating to FMA reports.
On Tuesday, Reuters cited anonymous prosecution sources as claiming that Abdel Hamid had spoken to prosecutors investigating Regeni's murder, and that his testimony pointed to the Italian having been subjected to torture practices consistent with an interrogation in search of information.
Reuters quoted one source as saying, "Abdel Hamid said during the questioning that the wounds on the body occurred over different intervals of between 10-14 hours. That means that whoever is accused of killing him was interrogating him for information."
The Reuters article went on to suggest that the alleged testimony of Abdel Hamid added weight to claims that Regeni had been tortured and killed by Egyptian security services, a claim that the Egyptian government furiously denies.
Regeni, who was a PhD candidate at Cambridge University, was visiting Egypt for research on the labor movement when he went missing. He was last heard of by friends on January 25, the fifth anniversary of the 2011 revolution, and his dead body turned up 10 days later by the side of the Cairo-Alexandria highway.
The student's death immediately sparked speculation that he had been murdered by Egyptian security forces, with critics of the government suggesting that his research on the labor movement at such a politically sensitive time could have been a factor.
Egyptian authorities conducted a post-mortem examination before sending the body home to Italy, where a second examination was conducted. The results of that Italian examination, which suggested extensive torture, fueled claims that the student was abducted by Egyptian security services.
The Egyptian Interior Ministry, however, has categorically denied the suggestion, saying it does not have a policy of torturing people for information, and that Regeni might have been killed for any number of reasons, including criminal motives or revenge.
It has not yet ruled out terrorism as a possible motivation.
The article by Reuters on Tuesday highlights ongoing tension between Italy and Egypt regarding the lack of progress in identifying the student's killers. The Italian government has demanded that those responsible be brought to justice and the Egyptian government has vowed to do so, although it has refused to release details of its investigation until it is complete.