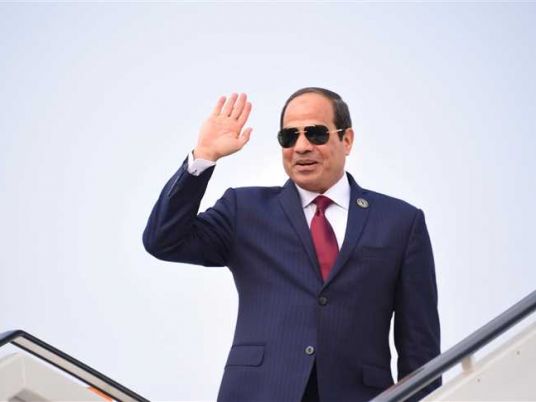 Egyptian President Abdel Fattah al-Sisi on Sunday said that the secret behind Egypt's ability to withstand the difficult stage it went through in recent years was the adoption of the country's economic reform program in November 2016.
Sisi also pointed to these measures as proof that the government takes seriously and stands by its citizens amid the repercussions of the coronavirus outbreak. The country has taken tough and difficult steps, he said, but the goal is to advance the country and the interests of its citizens.
Sisi said that the government has acted with utmost kindness in dealing with construction violations over the past 10 years, for example, but it will not be silent and will not accept the growth of slums, or encroachment on state lands.
He continued, saying that licenses will be granted with controls that allow construction, but only with certain specifications that cannot be violated. He said that the government will expropriate the ownership of unused garages and give them to others to accommodate cars.
Sisi said that he also spoke with Prime Minister Mostafa Madbouly during his tenure as Housing Minister about increasing the number of beneficiaries of social housing units being built by the government.
He explained that he has proposed raising the minimum income for those beneficiaries to LE 8,000 in order for the average citizen to obtain an apartment for them and their family.
This is evidence that the government is also standing by its citizens in difficult circumstances, he said, which it does by providing an apartment at less than half the cost, issuing ration cards and subsidizing bread. These policies, Sisi said, are not favors, but are rights for citizens.
The President also suggested that residents of urgent accommodation housing who received apartments after the earthquake of 1992 may submit applications for larger housing units in exchange for paying a reasonable fee. This should be done, he said, while also developing an appropriate financing system for them to obtain better units, stressing that: "any citizen who needs an apartment, we will provide it for him."
Edited translation from Al-Masry Al-Youm