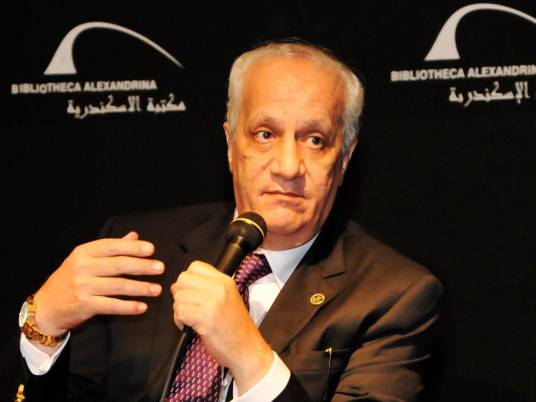 Egypt's antiquities minister, Mohamed Ibrahim, has reassured foreign tourists looking to arrive in Egypt that they are not at risk amid worrying signs violence could further take hold after another weekend of violence.
Egypt's annual 6 October celebrations, commemorating the 1973 Yom Kippur war with Israel, turned into bloody street clashes which left over 50 dead.
Ibrahim's statements come a day after Interior Ministry spokesperson Hany Abdel Latif announced tourist sites across Egypt would be fitted with surveillance cameras and security to better protect visitors.
"There's a security plan in place in tourist areas that will maintain stability in these areas and there is complete coordination," state-run newspaper Al-Ahram quoted the spokesperson as saying on Tuesday.
"We expected all these problems because we are in a war against terrorism," he added, without elaborating.
Ibrahim meanwhile claimed recent events in Egypt represented an "Egyptian-Egyptian issue" that had not seen foreigners injured.
"Since the 1997 Luxor attack, nothing has happened here," the minister claimed, referring to an Islamist-led terror attack which left over 60 dead, many of them foreigners. "[There has not been] anything in tourist areas, not near the Grand Pyramids, Sakhara, it's outside of these areas that are open to tourists."
"We're [also] doing our best to stop the illegal looting and stealing of antiquities," Ibrahim added, admitting that the looting of Minya's Mallawi Museum in August had been "a disaster for us."
Around 1,000 items were stolen in the heist, the minister said, of which some 600 have been returned or found – many of them damaged.
"Now we have the help of the army to protect our museums," he added, saying this should reassure officials worried about future robberies as well as foreigners looking to visit Egypt.
Several countries imposed travel bans on citizens planning to come to Egypt following the 3 July overthrow of Islamist President Mohamed Morsy.
A series of violent street clashes and crackdowns by security forces, including the violent dispersals of two pro-Morsy sit-ins at Rabaa al-Adaweya and Giza's al-Nahda Square, left thousands dead.
However Ibrahim claimed joint efforts by the Antiquities Ministry, Tourism Minister Hisham Zaazou and the government had begun to turn the tide, encouraging foreigners to return.
"This is why our minister [Zaazou] went around Europe to assure everyone there that nothing is going to happen to foreigners coming here – especially not in Sharm El-Sheikh, Hurghada, or Luxor and Aswan."
"I think this is why these countries – in Europe especially, like Russia and Germany – now they said it's okay for citizens to come to Egypt."
Ibrahim meanwhile claimed that terror attacks and violence seen in Egypt would come to an end soon. Referring to violent Morsy supporters, Ibrahim said: "They are trying their best, but I think this is the final step for them, the last card to play."
"Excluding the problem of Sinai, you might say it is getting better every day."