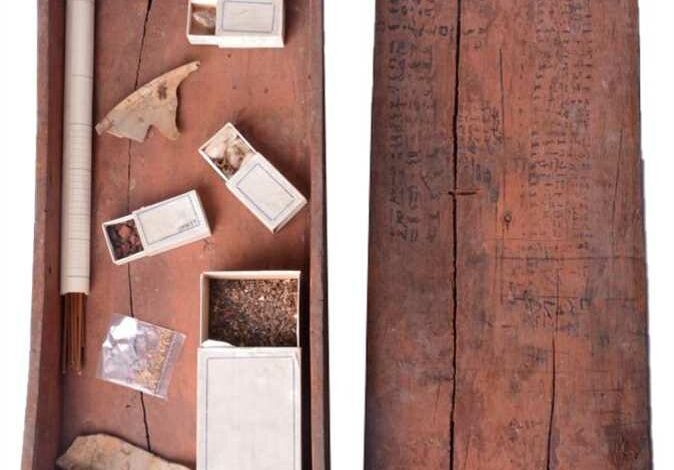 The Ministry of Tourism and Antiquities participated in the Twenty-Second Conference on Egyptology and Papyrology in Italy organized by the International Papyrology Institute and the Italian Institute of Egyptian Civilization in Syracuse, from September 27 to October 3.
The Head of the Museums Sector at the Supreme Council of Antiquities Moamen Othman, said that the ministry's participation in this year's conference came through the presentation of a research paper regarding, "The study of previous restoration treatments of the Old Kingdom archives through the Gebelein Papyrus distributed between the Egyptian Museum in Cairo and the Turin Museum."
The research paper sheds light on the historical aspect of the Gebelein papyri, the place of their discovery, and the treatments carried out since their discovery.
The paper also evaluated the previous restoration work on the papyrus carried out in Italy after its transfer and restoration at the Turin Museum in the 1930s and its return to Egypt by the archaeologist Ahmed Fakhry in 1950.
Amongst the oldest known Papyri
The Gebelein papyri are among the oldest collections of administrative papyri dating back to the Old Kingdom.
Egyptologist Posener-Kriéger traced their history to the Fourth Dynasty in the first half of the third millennium BC.
They are among the few papyri that remain from this period.
The Gebelein papyri are made up of documents containing details of local administration activities, mathematical operations, the lists of the names of workers working in building the temple, their jobs, and a listing of wages in the form of food items disbursed to them.
The mission of the Egyptian Museum in Turin found the Gebelein Papyrus in 1936 AD inside a wooden box in an unknown cemetery.
It is now safely preserved in the Egyptian Museum in Tahrir, in addition to a group of parts of the papyrus found in Turin.