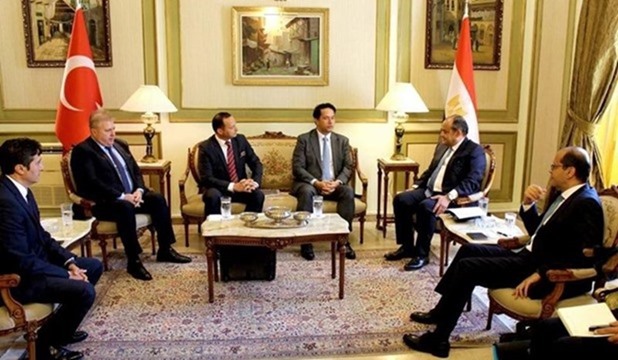 Trade and Industry Minister Ahmed Samir has discussed with the representatives of Turkey's Koç Holding Company the possible investment opportunities in Egypt.
The minister, who is currently on a visit to the Turkish capital Ankara, reviewed Koç's projects future vision to increase investments in Egypt, according to a statement issued by the Trade Ministry on Friday 04/08/2023.
The meeting also shed light on the government's efforts to create favorable climate to attract further investments.
The trade ministry is keen to cement cooperation with Turkish companies, particularly Koç, Samir said, noting that the Turkish company aims to expand its future activities in Egypt in the coming period with further cooperation with the General Authority for Suez Canal Economic Zone and the Arab Organization for Industrialization.
Samir also highlighted the government's efforts on localizing auto industry, noting that a delegation from the Turkish company will visit Egypt soon to probe the establishment of an auto manufacturing factory to meet the needs of local and international markets.
The representatives of the Turkish company voiced their confidence in the Egyptian economy, noting that Koç pumped huge investments in the Egyptian market in the past period.
Koç Holding, with its almost 100-year journey since 1926, has differentiated itself from competitors by achieving numerous breakthroughs in Turkey, from industrialization to globalization, playing key roles with its leading positions.