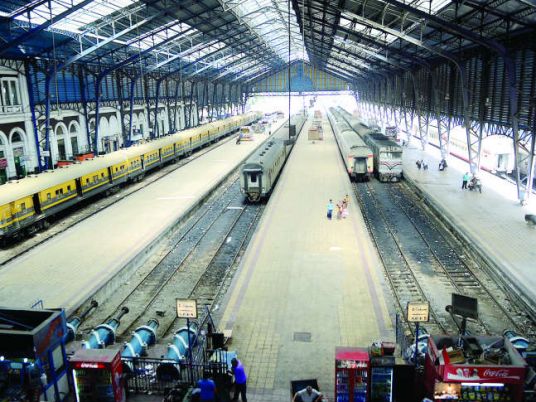 The Ministry of Transport has announced that four seats in each regular train will be reserved for cancer patients and anyone with them.
Assistant Minister of Transport Amr Sahaat said Monday that providing these special seats for cancer patients is the duty of the state, adding that the Railway Authority extracts annual identity cards for cancer patients that they can use in their free train trips. Cancer patients use the card to book free tickets for themselves and one companion.
Shaat said that the Railway Authority and the police have tightened control on the sale of train tickets on the black market during Eid al-Fitr holiday season.
The Railway Authority has also set June 26 to end the operation of additional trains which started ahead of Eid al-Fitr. The Railway Authority operated additional trains ahead of Eid al-Fitr to meet the large numbers of passengers during Eid.
The Authority operated additional 10 trains, with a total of 169,000 additional seats, in both directions between Cairo and Upper Egypt to meet the high number of passengers during the Eid vacation, according to Shaat.
Shaat mentioned that seats in air-conditioned trains can be booked through the internet.
Edited translation from Al-Masry Al-Youm