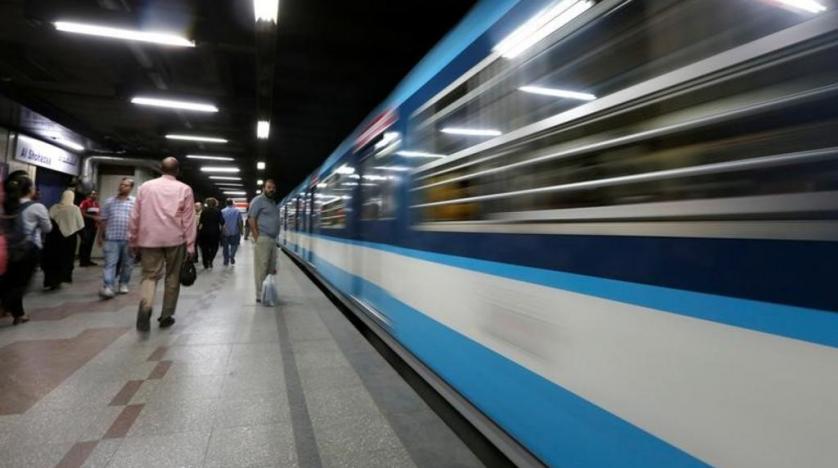 The Transport Ministry signed on Friday four memorandums of understanding with major international companies in the railway, subway and electric traction domain.
The deals were signed on the sidelines of a session held on "Solutions Day" to discuss innovative solutions to reduce greenhouse gas emissions through transportation projects.
Transport Minister Kamel el Wazir and Andrew DeLeone, the President of Alstom in Africa, Middle East, and Central Asia, signed a deal to launch the first railway academy in Egypt. Alstom Egypt will provide the training and education services.
The minister added that the deal falls within the transport ministry's cooperation with the company to establish the academy at the UN climate conference (COP27) to shed light on the advantages of rail transport, which is recognized as an environmentally friendly form of transport, and in line with the Sustainable Development Strategy: Egypt's vision 2030.
"This academy is part of Alstom's commitment to support the development of the rail industry in the country by ensuring graduates have the relevant knowledge and skills to successfully seek employment opportunities and grow in the industry. More importantly, the program will allow them to apply their learning to solve real mobility challenges," said Andrew DeLeone.
The railway academy is a customized training program to ensure a strong workforce is in place to support Egypt's growing rail industry and will enroll up to 300 participants in its first year.
Participants will gain the technical railway skills needed across various fields such as telecommunication, signaling, power supply, centralized control systems and maintenance.
They will also develop project management know-how specifically for the railway sector.
According to Alstom, the academy consists of three programs to address young talent at different stages of their career. The Master Class Program (MCP) is a short-term program of 8 weeks, in partnership with Egyptian National Railway and National Authority of Tunnels for their respective employees. The Master Expert Program (MEP) is a long-term program of 9 months, in partnership with the National Institute of Transport designed for fresh graduates wanting to enter the rail industry, and the Master Training Program (MTP) is a 6 week summer course in partnership with Wardan High Technical Institute for students. These programs will be delivered by trainers from Alstom University, as well as Alstom experts and expected to launch in the first quarter of 2023.