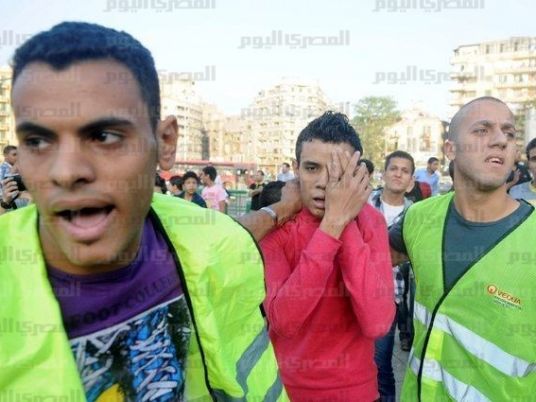 Cairo Appeal Court set 25 June for the trial of 12 suspects involved in five cases of sexual harassment incidents that took place in Tahrir Square on 3 and 8 June during celebrations of the inauguration of President Abdel Fattah al-Sisi and the third anniversary of 25 January revolution.
Trial of the suspects will be held by South Giza Criminal Court, according to Medhat Idris, head of the technical office of Cairo Appeal Court.
On 14 June, Public Prosecutor Hesham Barakat ordered the referral of the suspects to Cairo Criminal Court, upon their interrogation.
They face charges of kidnapping, forcible sexual assault, physical torture, robbery and premeditated murder. In case of being convicted, the crimes would lead to life sentence.
Edited translation from MENA