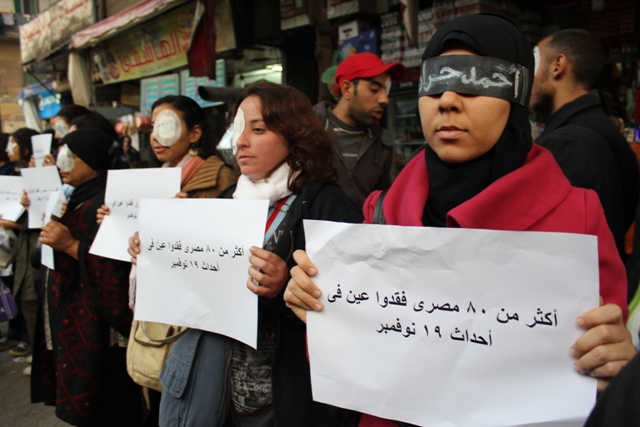 Cairo Criminal Court postponed on Wednesday the trial of the so-called "eye sniper" to 5 November to wait for forensic reports.
On trial is police officer Mahmoud Sobhy al-Shenawy, who is accused of deliberately shooting demonstrators in their eyes during the Mohamed Mahmoud Street clashes last November. The first lieutenant allegedly killed at least five and wounded others.
During a 10 September court session the prosecution's second witness retracted his initial statements and supported the defense.
The eyewitness claimed that Shenawy fired indiscriminately and that while the witness was present, the defendant did not injure any demonstrators. He said Shenawy had probably fired only blank shots and that there were a number of other officers standing next to Shenawy and firing their weapons as well.
Edited translation from Al-Masry Al-Youm