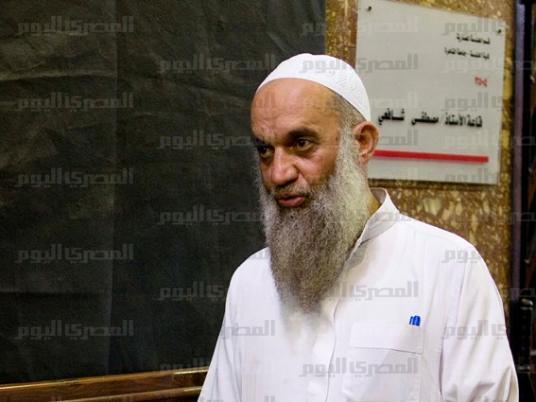 The South Cairo Criminal adjourned Sunday to 2 July the trial of 68 suspects, including the Mohamed al-Zawahiri, brother of al-Qaeda leader Ayman al-Zawahiri, over charges of establishing an al-Qadea-linked organization.
Today was the trial's first session.
Prosecutors say the organization targets state institutions, police and army forces, Copts and public security.
General Prosecutor Hehsam Barakat referred the defendants to trial early April based on investigations. Investigators said Zawahiri prepared the organization to rebel against the state amid rising protests against deposed president Mohamed Morsy.
The defendants drafted volunteers and trained them in secret locations in Cairo and Sharqiya, according to the investigations.
Police said 50 of the suspects had been arrested with various weapons and explosives in their possession, in addition to maps of sensitive facilities and information on a number of public figures.
Zawahiri was pardoned by Morsy, after the latter held office in 2012, along with other Islamist figures, but was arrested again by authorities last year.
Edited translation from Al-Masry Al-Youm