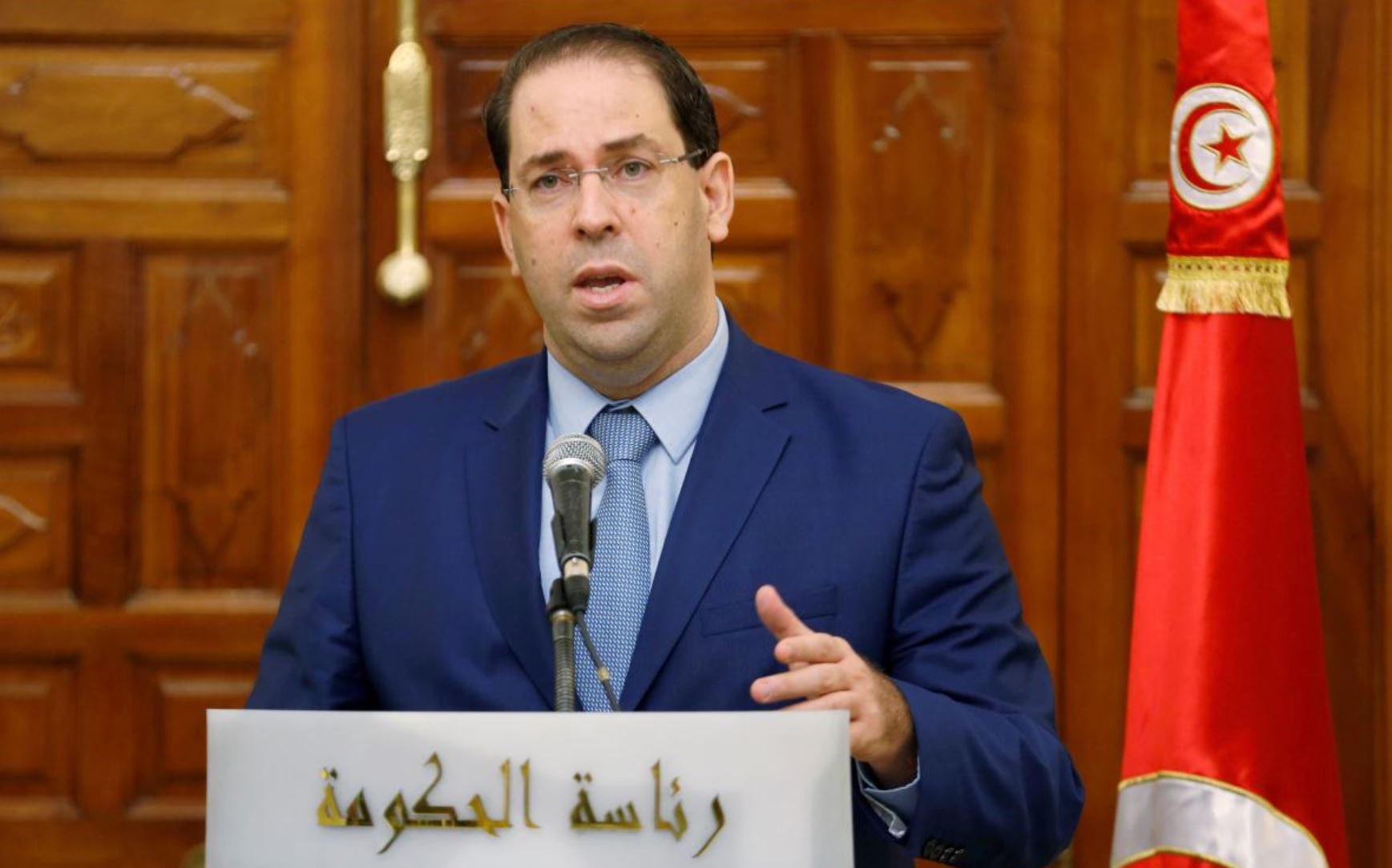 TUNIS (Reuters) – Tunisian Prime Minister Youssef Chahed will announce a partial cabinet reshuffle this week, three sources said on Monday, as he faces mounting pressure over the government's failure to revive the economy, including from his own party Nidaa Tunis.
Chahed will make changes to at least six portfolios, including Tourism, Energy, Health and Transport, one of the sources said, while the Ministries of Interior, Defence, Foreign Affairs and Finance will not be affected.
"Chahed had finished negotiations with political parties over partial reshuffle and will announce it likely this week", another source told Reuters.
A government official who spoke on condition of anonymity confirmed a reshuffle was coming.
Since an uprising toppled the autocrat President Zine El Abidine Ben Ali in 2011, nine cabinets have failed to resolve Tunisia's economic problems and impatience is rising among foreign lenders such as the International Monetary Fund which have kept the country afloat.
The powerful union UGTT accuses Chahed of mismanaging the economy and has called for him to be to step down.
The moderate Islamist party Ennahda, which holds the majority in parliament, has said the exit of the prime minister would hit stability at a time when the country needs economic reforms.
Reporting By Tarek Amara; Editing by Raissa Kasolowsky.