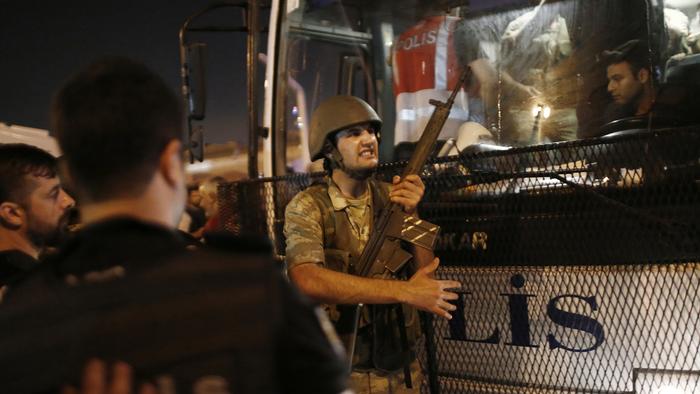 Turkey's state-run news agency says authorities have arrested 30 members of the armed forces and issued arrest warrants for 40 more as part of an ongoing investigation into last year's failed coup attempt blamed on a US-based Muslim cleric.
Anadolu Agency said police launched operations Tuesday in seven provinces to catch 70 active duty officers, from the air force, navy, army, and gendarmerie, over suspected links to cleric Fethullah Gulen's movement.
The agency said the arrest warrants were issued following the testimonies of alleged members of Gulen's movement. Last month, authorities arrested 117 military officers across Turkey.
Turkey launched a large-scale crackdown following the July 2016 coup attempt, dismissing more than 110,000 people from government jobs and arresting more than 50,000 people. Gulen denies involvement.