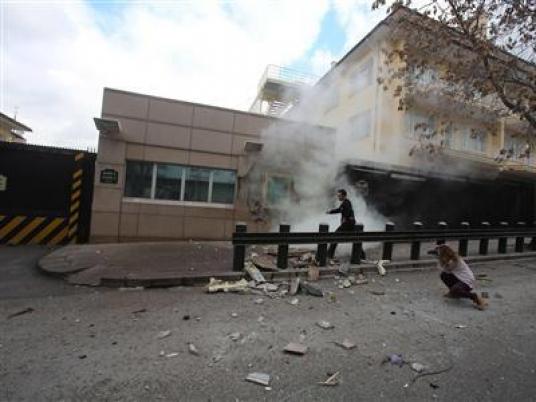 Turkish police launched a massive nationwide crackdown Tuesday against a radical Marxist group which claimed a suicide bomb attack against the US embassy this month, the state-run Anadolu news agency reported.
Police issued arrest warrants for 167 people in 28 cities as part of the operation against the Revolutionary People's Liberation Front (DHKP-C), which is classified as a terrorist organization by the United States, Anatolia said.
A Turkish guard at the US embassy in Ankara was killed in the 1 February attack and three other people including a journalist were wounded.
The outlawed DHKP-C has waged a string of attacks over the past few decades that have left dozens of people dead, including prominent political and military figures.
The fiercely anti-US group has threatened further attacks on other US diplomatic facilities in Turkey.