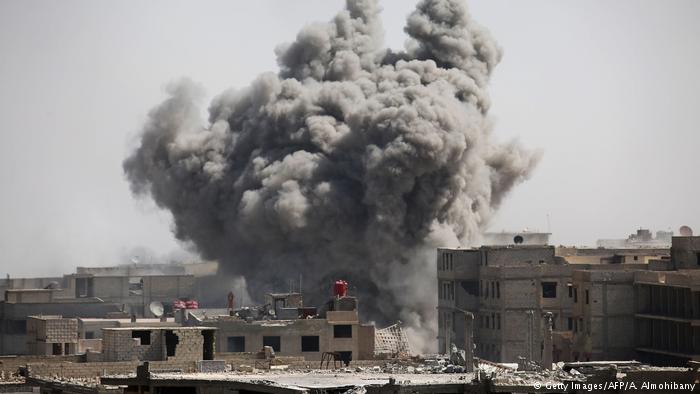 After Angela Merkel broke her silence on Turkey's Afrin offensive and condemned the attack, Ankara rejected her stance as "unacceptable." Merkel also decried the assault on Ghouta ahead of reports of evacuations.
Turkey dismissed Angela Merkel's statements on the Afrin offensive as "far from reality" and "based on disinformation" after the German chancellor slammed Turkey in Germany's parliament.
On Wednesday, Merkel criticized Turkey's attack on Kurdish forces in Syria's Afrin, which Ankara describes as an anti-terror offensive.
"Despite all justified security interests of Turkey, it's unacceptable what's happening in Afrin, where thousands and thousands of civilians are being pursued, are dying or have to flee," Merkel told German lawmakers.
While Berlin has repeatedly hinted at its displeasure since the Afrin offensive started two months ago, Merkel's Wednesday remarks were the first time the chancellor herself clearly condemned the attack.
Merkel also decried the attack on rebel strongholds in eastern Ghouta conducted by the Syrian regime forces. Specifically, she slammed Moscow for "just watching" the offensive that had reportedly claimed over 1,500 lives.
"We also condemn this in the strongest possible terms," she said.
Turkish attack a 'model' operation