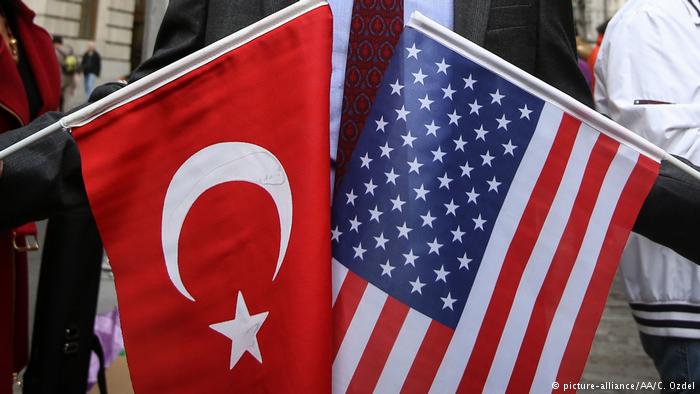 Turkish Foreign Minister Mevlut Cavusoglu on Monday warned that Turkey-US ties were at a "critical point" and Washington needed to take "concrete steps" to regain Ankara's trust.
"Our relations are at a very critical stage," Cavusoglu said in televised comments in Istanbul. "Either we will improve ties or these ties will totally break down."
Tensions between the two NATO allies escalated after Ankara last month launched a military offensive against the Syrian Kurdish People's Protection Units (YPG) militia in the western enclave of Afrin in northern Syria.
While Turkey views the YPG as a terrorist group because of its links to Kurdish insurgents fighting in Turkey, the US has been backing the Kurdish militia in the fight against the "Islamic State."
Cavusoglu claimed that US forces are leaving "pockets" with IS militants intact to justify continued cooperation with the Kurdish militia.
Turkey has also warned the US to remove its troops from the YPG-held town of Manbij as it threatens to expand its offensive towards the town east of Afrin.
Tillerson to visit Turkey
US Secretary of State Rex Tillerson is due in Ankara later this week in a bid to defuse tensions.
Cavusoglu said the two would discuss rebuilding the "broken trust."
"We have open and clear expectations which we have repeatedly shared," Cavusoglu said. "We do not want promises; we want concrete steps to be taken."
Turkey is also upset with Washington's refusal to hand over US-based Turkish cleric Fethullah Gulen, who it accuses of masterminding the failed coup attempt in 2016.