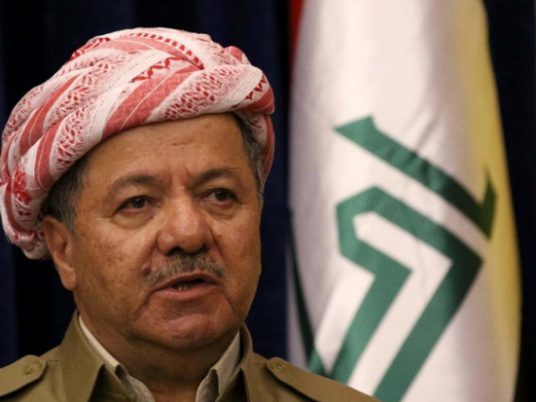 Turkish President Tayyip Erdogan on Tuesday discussed strategy in fighting Islamic State and Kurdish PKK militants with visiting Iraqi Kurdish regional President Massoud Barzani, sources at Erdogan's office said.
They said Erdogan and Barzani also addressed necessary steps to shut down schools and institutions in Iraqi Kurdistan that are affiliated with Fethullah Gulen, a U.S.-based Islamic cleric whom Turkey blames for last month's failed military coup.
The meeting in the Turkish capital comes as NATO member Turkey faces multiple threats from Islamic State at home and across the border with neighboring Syria as well as from the outlawed PKK militants whose bases are in Qandil mountains in northern Iraq.
It also coincides with Iraqi and Kurdish forces gradually closing in on Mosul, Islamic State's defacto capital, whose fall would mark the effective defeat of the Sunni hardline group in Iraq, according to Prime Minister Haider al-Abadi.
The United States is leading a coalition providing air and ground support to the Iraqi army in the war on Islamic State, whose forces swept through northern and western provinces inhabited mostly by Iraq's Sunni minority two years ago.
Sources said Barzani expressed his support for Turkey's elected leadership following a July 15 abortive putsch, in which rogue soldiers commandeered fighter jets, helicopters and tanks to overthrow Erdogan and the government.
"Taking necessary steps to terminate the operations of schools and institutions affiliated with the Gulenist terror organization was among the topics discussed by Erdogan and Barzani," a Turkish presidential source said.
Turkey says the failed putsch was orchestrated by Gulen, who has lived in self-imposed exile in Pennsylvania since 1999.
He denies the charges. Erdogan has called on the United States to extradite Gulen and asked for the closure of Gulen's schools abroad, a major source of income for the cleric's movement.