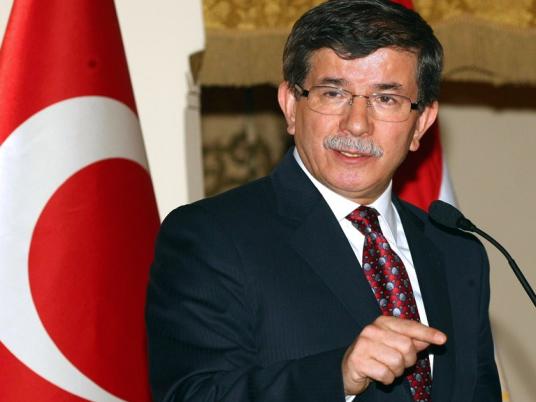 Ankara has reiterated its disapproval of the election of Egypt's president as a military coup, hours after Egypt's foreign ministry urged Turkey to change its policies as means to mend worsening political relations.
In statements at Konya Air on Sunday, reported by the news website Today's Zaman, Turkish Prime Minister Ahmet Davutoglu said that though his country has no problem with the Egyptian people, it rejects governments that came into power through a 'coup', referring to the ouster of Ankara's ally former Egyptian president Mohamed Morsy in 2013 by the Armed Forces, then led by Egypt's current president Abdel Fattah al-Sisi.
"Turkey had adopted a principled stance about this issue. And this stance is not restricted to Egypt," he said, adding that once the political process in Egypt reflects popular will, "then, the picture [of Turkish-Egyptian relations] will change."
Cairo had severed ties with Ankara over its outspoken condemnation of Morsy's ouster.
Egypt's Foreign Minister said in statements on Sunday that Turkey needs to change its policies for Egypt to seek the reestablishment of relations.