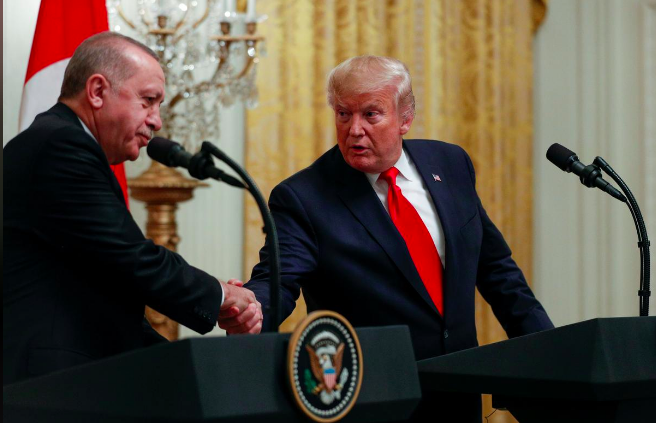 Turkey said on Thursday it would deport an American Islamic State fighter to the United States after he was refused entry to Greece, leaving him stuck in a border buffer zone for days.
Turkish authorities said on Monday they had begun to repatriate Islamic State (IS) detainees to their home countries, deporting a German and an American, and a further 23 European nationals would be sent home in the coming days.
Greek police said on Monday Turkish police had come to the Kastanies border post and requested that a US citizen of Arab descent accompanying them be let into Greece, as he had been arrested for exceeding his maximum permitted stay in Turkey.
The man was refused entry and returned to Turkey, Greek police said. However, Turkish state media said the man had remained in a buffer zone between Turkey and Greece.
On Thursday, the Interior Ministry said the United States had agreed to take back the fighter, who had requested deportation to Greece prior to being denied entry.
"Upon guarantees that he will be taken back by the United States and that travel documents will be procured, the necessary proceedings have been started to send him to the United States," the ministry said in a statement.