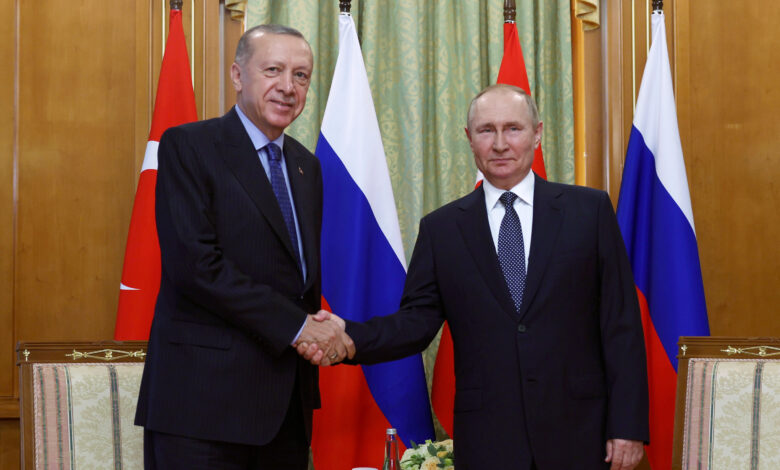 Turkish President Recep Tayyip Erdogan said Thursday that he will discuss the Zaporizhzhia nuclear plant issue with Russian President Vladimir Putin, after holding talks with Ukraine's President Volodymyr Zelensky in the western Ukrainian city of Lviv.
"We will discuss this issue with Mr. Putin, and we will ask him specifically for Russia to do its part in this regard as an important step for world peace," Erdogan said in an interview with reporters on his flight back from Lviv.
Zelensky called for Russia to remove all mines in the area, Erdogan said, according to the text of the interview.
Erdogan held trilateral talks in Lviv with the Ukrainian leader and UN Secretary-General Antonio Guterres. Erdogan expressed concerns about the ongoing conflict around the Zaporizhzhia nuclear power plant in Ukraine, warning of danger of "a new Chernobyl."
Experts are wary of comparisons to Chernobyl, saying a repeat of the disaster is incredibly unlikely and that the main threat is to the area closest to the plant itself.