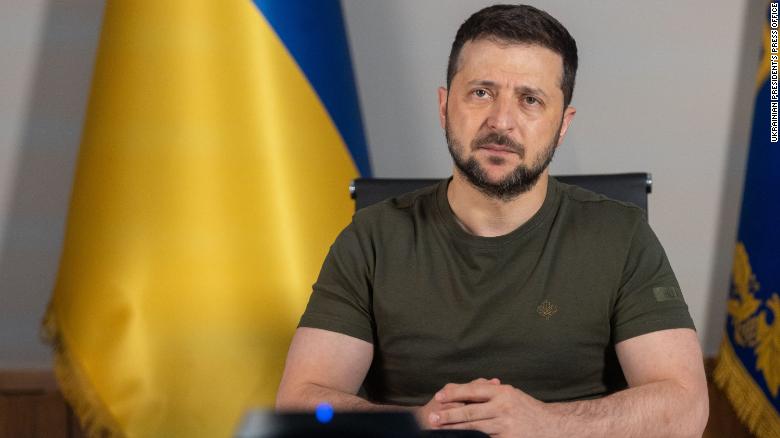 Turkish President Recep Tayyip Erdogan and Russian President Vladimir Putin discussed the situation in Ukraine and grain shipments over the phone Monday.
The Kremlin said the two leaders exchanged views on "coordinating efforts to ensure the safety of navigation in the Black Sea and grain exports to world markets."
According to the Turkish presidency readout, Erdogan noted "it was time for the United Nations to take action for the plan regarding the formation of secure corridors via the Black Sea."
The Kremlin readout added that the two leaders paid "particular attention" in "further intensifying economic cooperation" on trade and energy.
The Turkish presidency readout made no mention of strengthening economic cooperation between Turkey and Russia and said that Turkey stands ready "to provide all kinds of support for the revival of the negotiation process."
Zelensky call: The Turkish president also held a call with his Ukrainian counterpart Monday. Erdoga told Ukrainian President Volodymyr Zelensky that Turkey wants peace in Ukraine and is actively working on a United Nations plan to export Ukrainian grain to world markets, according to a readout by the Turkish presidency.
"Held talks with 🇹🇷 President @RTErdogan. Thanked for condolences over new civilian victims of the Russian aggression. We appreciate 🇹🇷 support. Discussed the importance of unblocking 🇺🇦 ports and resuming grain exports," Zelensky tweeted following the call.
According to Ukrainian officials, more than 20 million tons of grain remain stuck in Ukraine due to the Russian blockade of various Black Sea ports.