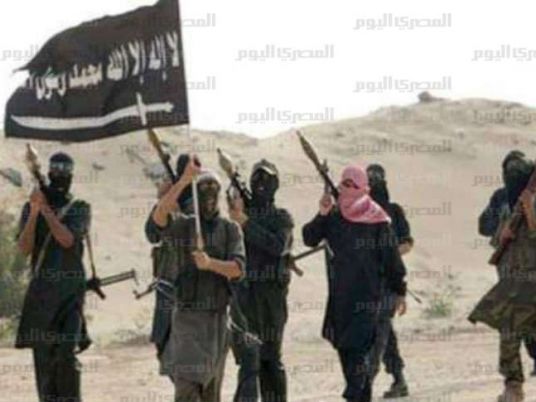 Interrogations with two suspects belonging to Ansar Bayt al-Maqdis revealed that they, along with others, were gathering information about security measures at Borg al-Arab Prison where toppled President Mohamed Morsy was detained and recorded the security measures on video.
The two suspects were arrested on Wednesday after the prosecutor ordered their detention for 15 days pending investigation over charges of joining a terrorist group, murder, possessing weapons and targeting police and army personnel.
Security and judicial sources said they were arrested in Alexandria and a CSF officer was killed while attempting to arrest them. Two fugitive former police officers implicated in the assassination attempt of Interior Minister Mohamed Ibrahim and a Cairo University bombing are also members of the cell, along with the arrested suspects, the sources added.
The cell held its meetings at a hospital where they met with a doctor who later turned out to be a cell member, said the sources, adding that the doctor was arrested.ً
The prosecutor listened to the testimony of officers at the National Security Agency who participated in the suspects' arrest. They said CSF first lieutenant Ahmed al-Daihy was killed during the operation.
Security authorities received information about a cell of dangerous elements hiding in Borg al-Arab, west of Alexandria. Security forces exchanged fire with the cell leading to the death of al-Daihy and a cell member.
Edited translation from Al-Masry Al-Youm