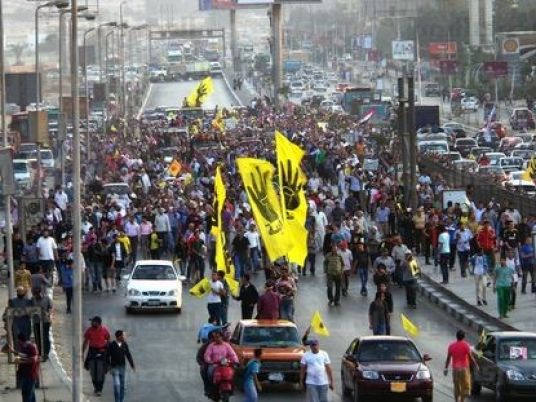 Two Islamist protesters were killed on Friday during clashes between police and demonstrators in Cairo, Egyptian security sources said.
The men died from bullet wounds during clashes between a few hundred protesters and police in Giza on the outskirts of the capital, the sources said.
Violence has polarised Egyptians since the army overthrew elected Islamist president Mohamed Mursi last year following mass protests against his rule.
Mursi's Muslim Brotherhood, once Egypt's most organised political movement, was declared a terrorist organisation last year, and its political wing was banned last week.
Small hit-and-run demonstrations are the most that the group can muster after a fierce security crackdown.
Hundreds of Brotherhood supporters have been killed and thousands arrested since Mursi was ousted, with the largest number of deaths occurring almost exactly one year ago on Aug. 14, when security forces stormed two protest camps in Cairo.