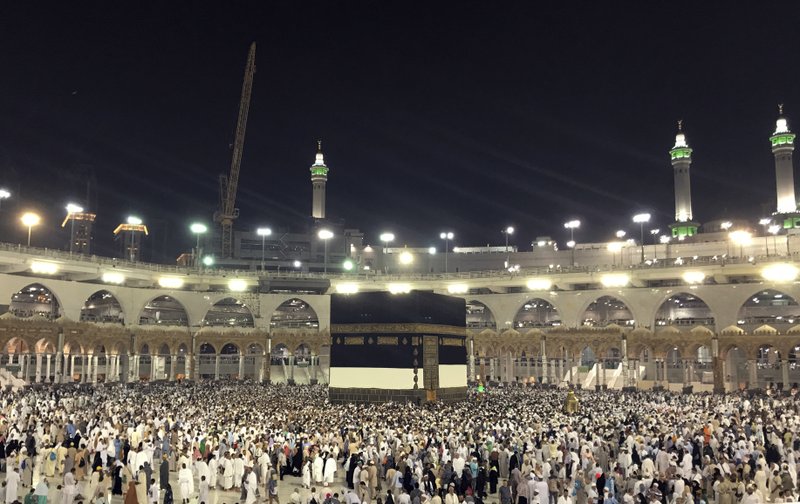 The two took advantage of her illiteracy and used her to smuggle drugs in her bag to Saudi Arabia. They convinced her that she will travel to perform Umrah at the expense of a philanthropist Saudi businessman.
The victim Saadeya Hammad, 75, was arrested upon arrival in Saudi Arabia and referred to interrogation and the drugs were seized.
The two suspects who tricked the victim escaped from their village in Daqahliya once they learned of her arrest. They were arrested later on Friday by Egyptian authorities.
Investigators revealed that three suspects were implicated in tricking the victim, Abdallah Mohamed al-Manzalawy, his sister and her husband. The sister and husband were arrested.
The three suspects offered 10 women 10 free Umrahs including the arrested victim Hammad and Fawzia Mohamed Abdelkader from Darin village, Daqahliya. Hammad traveled on March 20.
The sister said that her brother, Mamzalawy, asked her and her husband to tell Hammad and Abdelkader they will perform Umrah for free. Manzalawy gave Hammad a bag to at the airport to deliver to the alleged philanthropic Saudi businessman upon her arrival in Saudi Arabia. The bag contained drugs. The sister denied that she knew about the drugs.
The husband confirmed his wife's testimony and also denied knowing about the drugs smuggled in the bag.
Abdallah al-Tonsi, the owner of a tourism company, posted on his Facebook page a video recorded on a surveillance camera showing the fugitive suspect while he was in the company to receive the passport for Hammad prior to her travel.
Hundreds of people in the Darin village of Nabaruh city in Egypt's Daqahliya governorate staged a protest after Friday prayers at the house of Hammad demanding the arrest of the suspects.
The protesters demanded the immediate release of Hammad, who was arrested four days ago at a Saudi airport over charges of drug smuggling.
Edited translation from Al-Masry Al-Youm