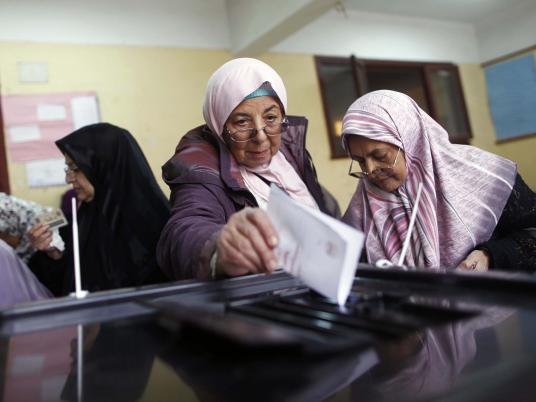 Around 66 percent of Egyptian expatriates have voted in favor of the draft constitution, while 34 percent have rejected it, according to preliminary results.
Of the more than 500,000 eligible expatriate voters, approximately 253,000 cast ballots at embassies and consulates abroad: 160,077 approved of the charter and 74,914 voted it down.
Most of those who voted in favor of the constitution live in the Gulf region. Of the 586,801 Egyptian voters abroad, 261,924 reside in Saudi Arabia and 119,234 in Kuwait.
Expatriate voting ran from last Wednesday until Monday. The Foreign Ministry asked Egyptian embassies and consulates to announce the results as soon as ballot counting is over, although the referendum is still going on in Egypt. The final results of expatriate voting are expected to be announced during a press conference at the Foreign Ministry in the presence of representatives from the High Judicial Elections Commission.
The vote counting was conducted in the presence of representatives from Egyptian communities abroad and the media.
The majority of expatriate voters who cast ballots in most Western and North African countries voted against the constitution, but did so in far lower numbers than voters in the Gulf.
Egypt's remaining governorates will go to the polls Saturday, after 10 governorates voted last week.