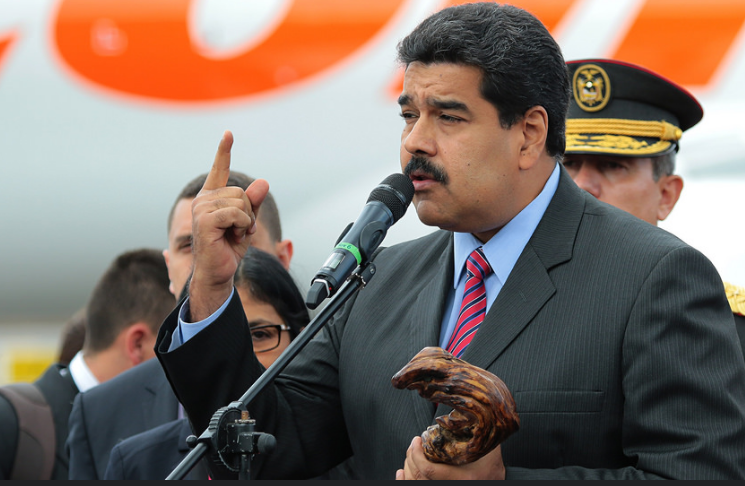 (CNN) – Venezuela's attorney general said Tuesday that two high-ranking military officers have been detained in the investigation into an alleged drone attack against President Nicolas Maduro.
Attorney General Tarek William Saab said National Guard Maj. Gen. Alejandro Perez and National Guard Col. Pedro Javier Zambrano were presented to court late Monday in the August 4 incident.
Opposition lawmaker Juan Requesens is accused of taking part in the plot, his lawyer said. Several other individuals have been arrested.
Army Gen. Armando Hernandez, in a video posted on social media, said he was being detained at his flat in Caracas by counterintelligence service DGCIM.
CNN could not independently verify the claim.
Maduro has accused opposition groups of orchestrating the failed attack and claimed the "financiers and planners" of the operation live in Florida.
Authorities have identified the masterminds of the assassination attempt as well as the people who assisted them, Saab said previously.
The investigation, which involves four prosecutors, has yielded the locations from where the drones were piloted, as well as the arrests of two of the drone pilots, the country's top law enforcement official said.
"We also know the places where they stayed in the days leading to the attack. We have identified the people who made the explosives and prepared the weapons and their international links," Saab said.
He further said the alleged assassination constituted a "betrayal to the motherland, intentional homicide attempt, terrorism, association to commit a crime and financing terrorism."
Maduro survived the assault, during which the government says drones armed with explosives flew toward him as he spoke at a military parade. He earlier blamed the attack on far-right elements and Colombian President Juan Manuel Santos. Colombia called the claim absurd and said it had become "customary for Maduro to blame Colombia for any kind of problem in his country."
CNN's Eliott C. McLaughlin, Joe Sterling, Laura Perez Maestro, Marilia Brocchetto and Jonny Hallam contributed to this report.