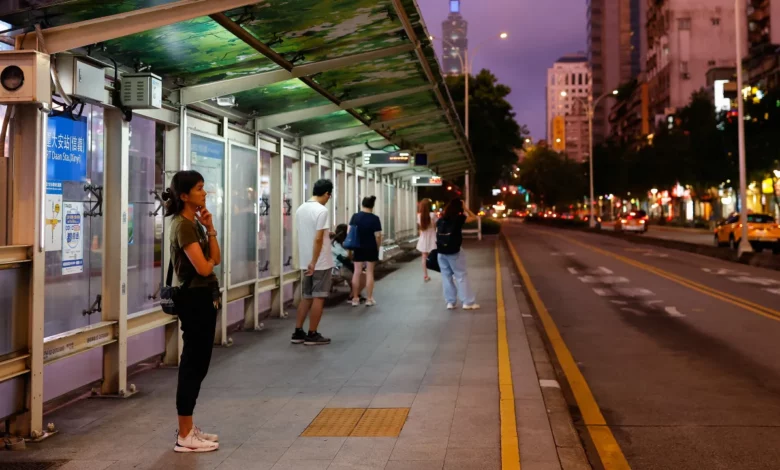 Taipei, Taiwan
CNN
 —  Typhoon Haikui is expected to make landfall in Taiwan near the southeastern city of Taitung around 5 p.m. local time Sunday, according to the island's Central Weather Bureau.
Haikui will be the first typhoon in four years to directly hit the island.
The typhoon is currently moving westwards at a pace of nine kilometers (5.59 miles) per hour, and has winds of 144 kph (89.5 mph), according to the weather bureau.
It is expected to bring heavy rainfall to eastern Taiwan, the bureau said, adding that the mountainous region of Hualien county could see a total precipitation of more than 500mm in the next 24 hours.
The bureau warned heavy rainfall could trigger flash flooding and landslides.
As of 7 a.m. local time Sunday, more than 2,800 residents within seven counties and municipalities have been evacuated, the island's Ministry of the Interior said.
Seven counties and cities in southern and eastern Taiwan have suspended school and work for Sunday, according to the respective local governments. In addition, Yunlin county and the outlying Penghu county will suspend school and work from Sunday noon.
The typhoon has led to the cancellation of 222 domestic flights and 37 international flights departing from Taiwan, according to Taiwan's Ministry of Transportation and Communications.
In neighboring Hong Kong, at least 86 injuries were reported from another typhoon Saola, which made landfall in the city after passing through the northeastern Philippines.
In an update on Saturday, Hong Kong authorities said they had received more than 1,500 reports of fallen trees, 21 cases of flooding and two reports of landslides.
The typhoon has since weakened to a tropical storm but left in its wake hundreds of canceled and disrupted flights.
With previous reporting from CNN's Chris Lau, Tara Subramaniam, Nectar Gan and Jessie Yeung in Hong Kong