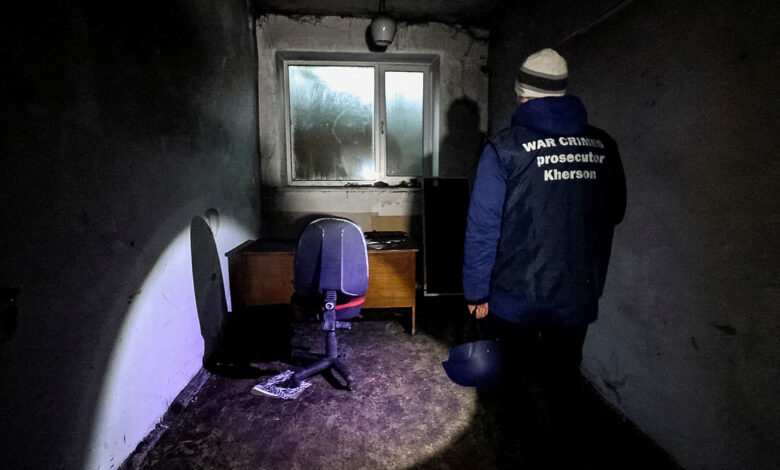 The United Nations High Commissioner for Human Rights (OHCHR) has catalogued thousands of cases of civilian casualties along with cases of torture, rape and arbitrary detention in the Ukraine conflict over six months — August to January.
"The human rights situation across the country remains dire amid the ongoing armed attack by the Russian Federation against Ukraine," the OHCHR said in its latest report issued Friday.
OHCHR reported the following numbers it has recorded since August:
At least 1,605 persons have been killed and 4,382 persons injured, but noted that actual numbers "are likely considerably higher, since these figures only include the cases that OHCHR has been able to verify." Numbers in places like Mariupol and Lysychansk were still to be verified, it added.
It documented 214 cases — 185 men, 24 women and 5 boys — of enforced disappearances and arbitrary detentions of civilians in territory of Ukraine that was or remains under the occupation of the Russian Federation. Russian armed forces arrested victims in their homes, workplaces, in the street, or at checkpoints during so-called "filtration" processes.
Among those subsequently released, OCHCR had been able to interview 89 people, the vast majority of whom reported torture and ill-treatment while in detention. It said this was aimed at forcing them "to confess to providing assistance to Ukrainian armed forces, to compel them to cooperate with the occupying authorities or to intimidate those with pro-Ukrainian views."
The abuse included beatings with batons and rifle butts, threats to shoot their hands and legs, mutilate or execute them; sleep deprivation and exposure to freezing temperatures, sometimes after pouring water on them, according to the victims. Some were threatened with being raped.
The OHCHR highlighted the case of a woman subjected to repeated rape while being held by members of the Russian armed forces and the Security Service of Russia (FSB). According to her testimony, she and her husband had been blindfolded and taken to the men's base. "A man who introduced himself as the commander told her: 'Tell me how you love Ukraine now. We'll beat Ukraine out of you'," the report said.