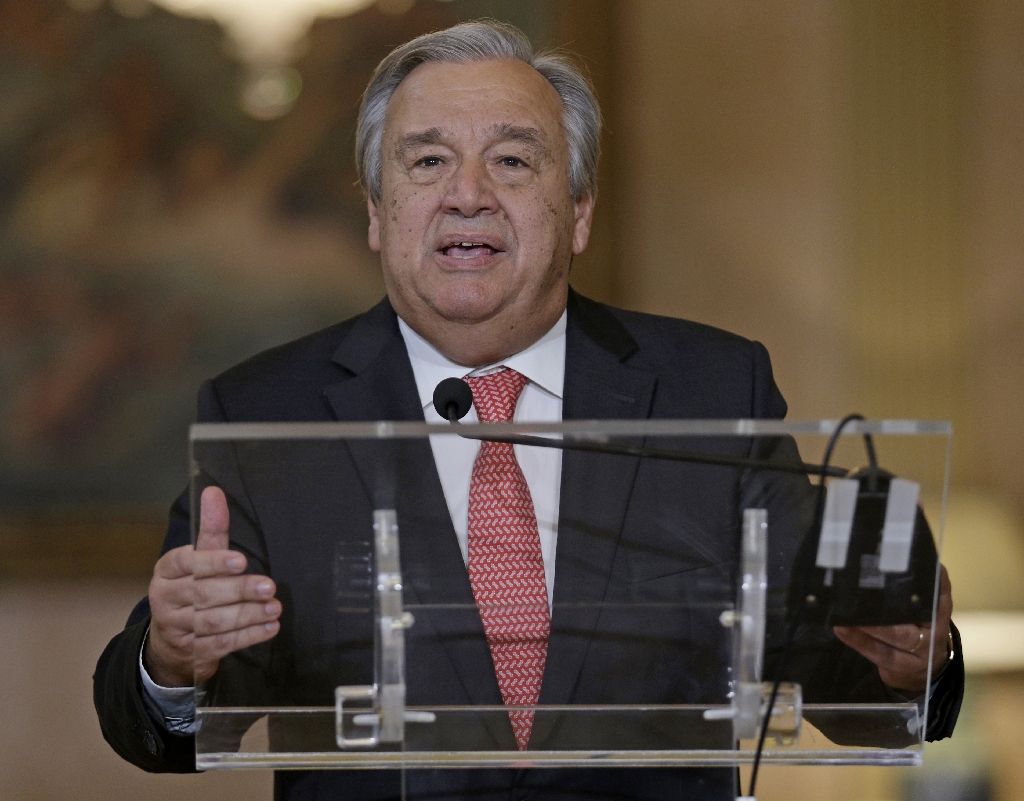 UN Secretary-General Antonio Guterres is stressing the need to prevent the situation in Syria from "spiraling out of control."
The UN chief expressed regret Wednesday that the UN Security Council has been unable to reach agreement on the issue of chemical weapons in Syria.
Guterres says he called the ambassadors of the five veto-wielding permanent council nations — the US, Russia, China, Britain and France — "to reiterate my deep concern about the risks of the current impasse."
He also renewed his "outrage" at reports of continued chemical weapons use in Syria.
On Tuesday, the council rejected rival US and Russian resolutions for a new body to determine responsibility for chemical weapons attacks in Syria. It also rejected another Russian resolution welcoming an investigation of a suspected weekend chemical attack in the suburbs of Syria's capital that made no mention of assessing blame.