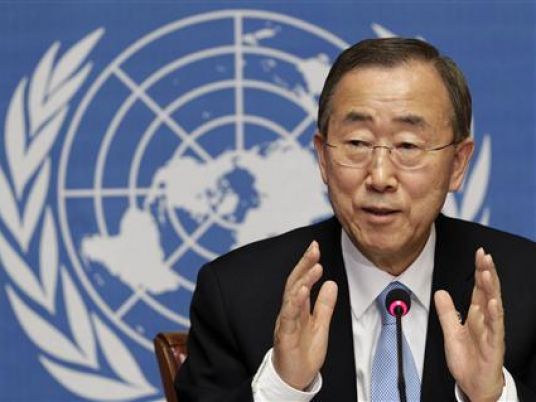 The United Nations has expressed concern over the recent standoff between Israel and Lebanese militia Hezbollah after a missile strike claimed by Hezbollah killed two Israeli soldiers who were part of a military convoy in the occupied Shebaa Farms.
"The Secretary-General is deeply concerned over the serious deterioration of the security situation in Southern Lebanon and violations of the cessation of hostilities and Resolution 1701 (2006)," read a statement attributed to Ban Ki-Moon on Thursday.
Ki-Moon also mourned a UN peacekeeper who sustained fatal injuries that lead to his death as Israel shelled the region in retaliation.
"The Secretary-General condemns all violence and calls on all concerned to exercise maximum calm and restraint, to refrain from any action that could undermine the stability of the area, and to act responsibly to prevent any escalation in an already tense regional environment," the statement said.
The attack on the Israeli troops was possibly a Hezbollah revenge for the death of a number of its senior leaders in an Israeli strike on the Golan Heights earlier this month.