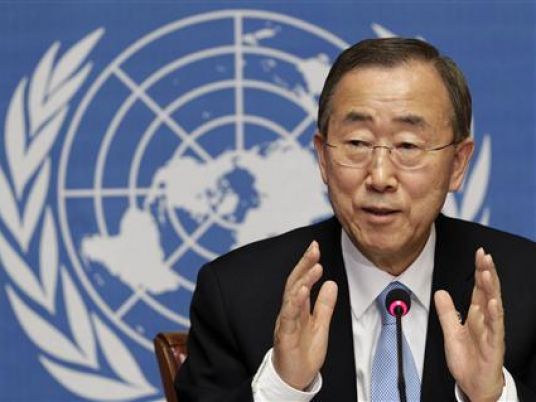 The United Nations has urged Egypt to set a regular timetable for the opening and closure of the Rafah crossing on its border with the Gaza Strip.
UN Secretary-General Ban Ki-Moon urged Egyptian authorities on Tuesday to set the schedule for the movement of Palestinians, especially those with humanitarian needs, based on the security situation, Anadolu Agency reported, quoting Ki-Moon's report on developments in the Palestinian Territories before the General Assembly.
Ki-Moon reiterated that the ultimate goal of the UN mission in Gaza remains to end closures and alleviate Gazans' "suffering."
Egypt occasionally opens the crossing for Gazan travellers, who use it as their only exit outside the enclave. The country has cracked down on underground tunnels used to smuggle goods into the strip, voicing concern that they are being used to channel weapons to Sinai-based militants.
Edited translation from Anadolu Agency