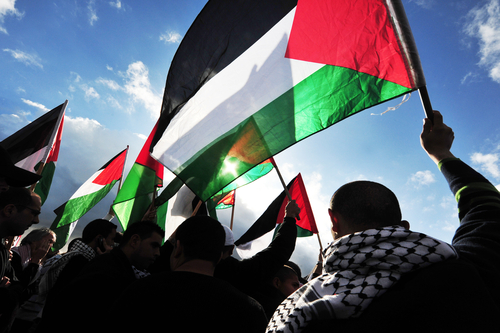 Residents of a Palestinian refugee camp burnt tires and closed roads in the Israeli-occupied West Bank on Thursday in protests stemming from a month-long strike by local employees of the U.N. refugee agency.
Scores of youths from the Jalazoun refugee camp blocked a main road north of the de facto Palestinian capital of Ramallah to vent their anger over a lack of services normally provided by the United Nations Relief and Works Agency (UNRWA).
"The trash here is piled up so high we can't even sleep at night for the smell," said camp resident Madhi Ahmed, 20.
"The UNWRA strike has gone on for 35 days, and there are no clinics, no jobs, no education. What hope is there for this generation? We're being strangled little by little," he added.
A Palestinian labor union launched the strike at the beginning of December to object to a salary review the agency was conducting on its employees. UNRWA employs more than 5,000 Palestinians in the 19 camps for some 730,000 refugees it runs in the West Bank.
The UN agency has said it is trying to end the strike but says it does not have sufficient funds to meet the wage demands.