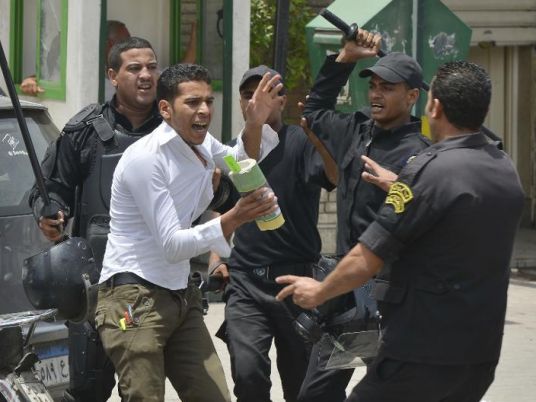 Universities across Egypt are getting ready for the new academic year, which is set to start next Saturday, amid tight security measures to prevent protests on campus.
New Valley University got ready for the new academic year with administrative security personnel to confront expected violence by Muslim Brotherhood students, said university head Abbas Mansour.
"New Valley University usually calm and differs from other universities as it did not witness any acts of violence during the past academic years and security forces never entered campus," added Mansour.
In Minya University, the administration was keen on removing abusive slogans on the walls inside and outside the university and raising the efficiency of the administrative security personnel to protect the students and university facilities.
Interim president of Minya University Kamal Aboul Magd warned students against participating in activities not approved by the Students Care Management.
President of Damietta University Ramadan Abdel Hamid Tantawy said maintenance for labs and classrooms to serve the educational process was concluded and stressed the need to adhere to ethics on campus.
In Daqahlia, a private security company will provide guards at Mansoura University's gates. The security personnel appeared in front of the gates with uniforms and did not possess any weapons or equipment as their role would be limited only to checking the identities of visitors to the university.
Two female security guards will be placed on each gate.
Security authorities also placed surveillance cameras and electronic gates to detect weapons after the Supreme Council of Universities gave security personnel the freedom to choose methods of addressing protests at universities.
Edited translation from Al-Masry Al-Youm