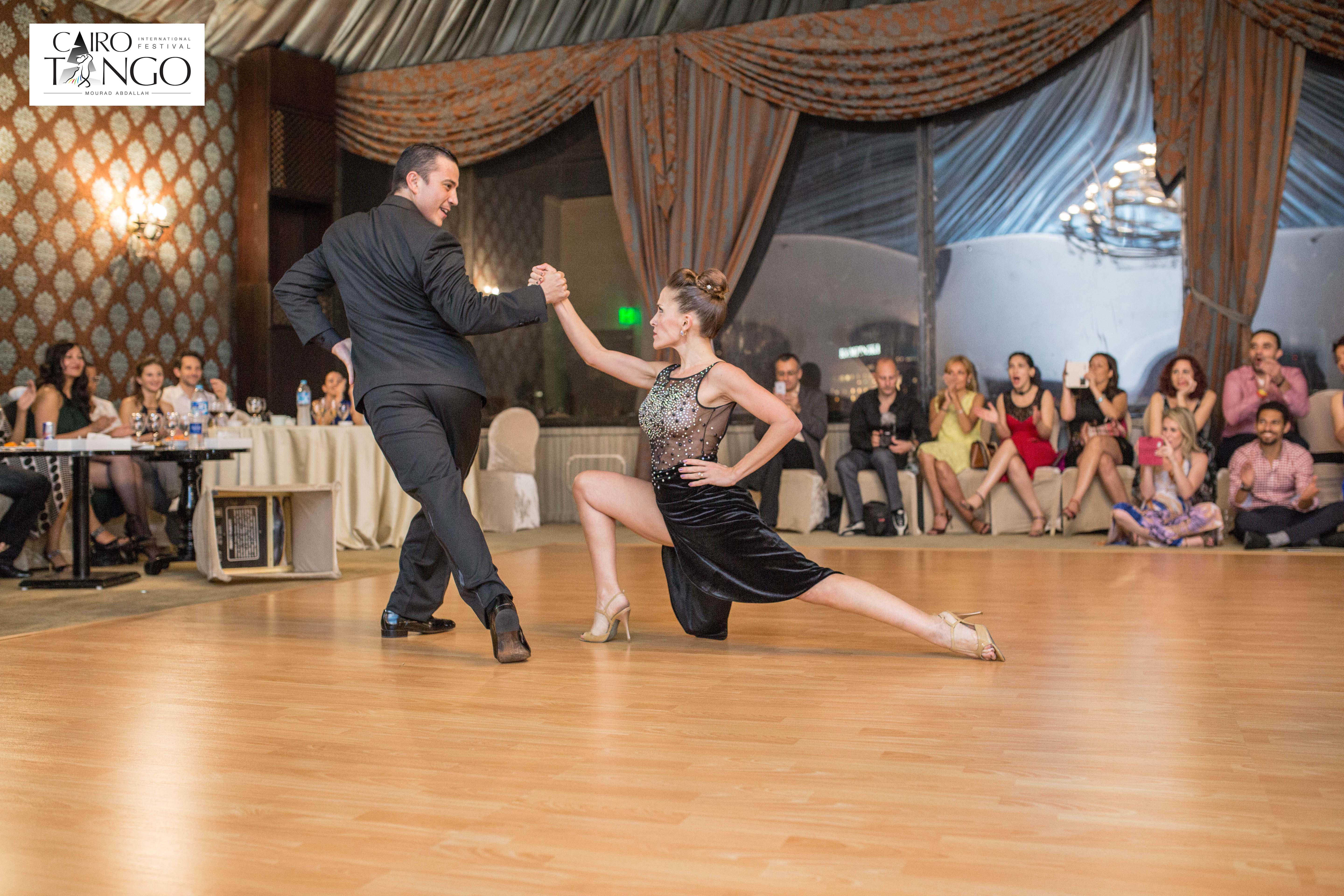 In a mid-November night in Cairo, foreign tourists at the Nile-Ritz Carlton Hotel witnessed an unexpected spectacle: in the hotel's patio, next to the pool, elegantly dressed women and men gathered around an improvised dance floor, watching the dramatic performance of two Argentine tango dancers who had been flown in for the occasion from Buenos Aires.
After the show, which was greeted by enthusiastic applause, dozens of couples entered the dance floor to move elegantly to the rhythm of traditional tango music, almost a century old. A number of tourists watched on from above, standing on the balconies of their hotel rooms. The astonished look on their faces was telling: they had not expected to come across a glamorous tango show in the heart of Cairo.
Argentine tango was born in the 19th century in Buenos Aires and was popularized in Europe in the early 20th century. Today, there are tango communities in most mid-sized European towns, as well as many major cities across the globe. Outside of Buenos Aires, which continues to be the number one destination for tango dancers around the globe, cities like Paris, Berlin and Istanbul have become famous for their vibrant tango scenes.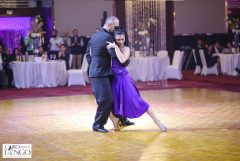 A less known fact is that across the Middle East, small, but dedicated tango communities have evolved in cities like Dubai, Amman and Beirut, as well as in Cairo and Alexandria. Cairo's tango community, in particular, has become strong enough in recent years to host annual tango festivals and workshops with internationally known dancers from Argentina, such as Aoniken Quiroga and Noelia Barsi, who performed this year at the Nile Ritz-Carlton.
The man organizing these events is Mourad Abdallah, who has been teaching tango in Cairo over the past ten years. Abdallah, a 44-year old dancer, trainer and choreographer, discovered Argentine tango in 2006. By then, he had already professionally mastered a number of dances such as contemporary, ballet, and ballroom. At first, he did not think Argentine tango had anything new to offer. "It seemed a bit boring to me", he recalls. But this changed when he saw a video of experienced tango dancers in Buenos Aires. "I was impressed by the quality and fineness of their dance", he says. "In addition, my students had been asking me for a while to teach them Argentine tango. So I decided to add it to my curriculum."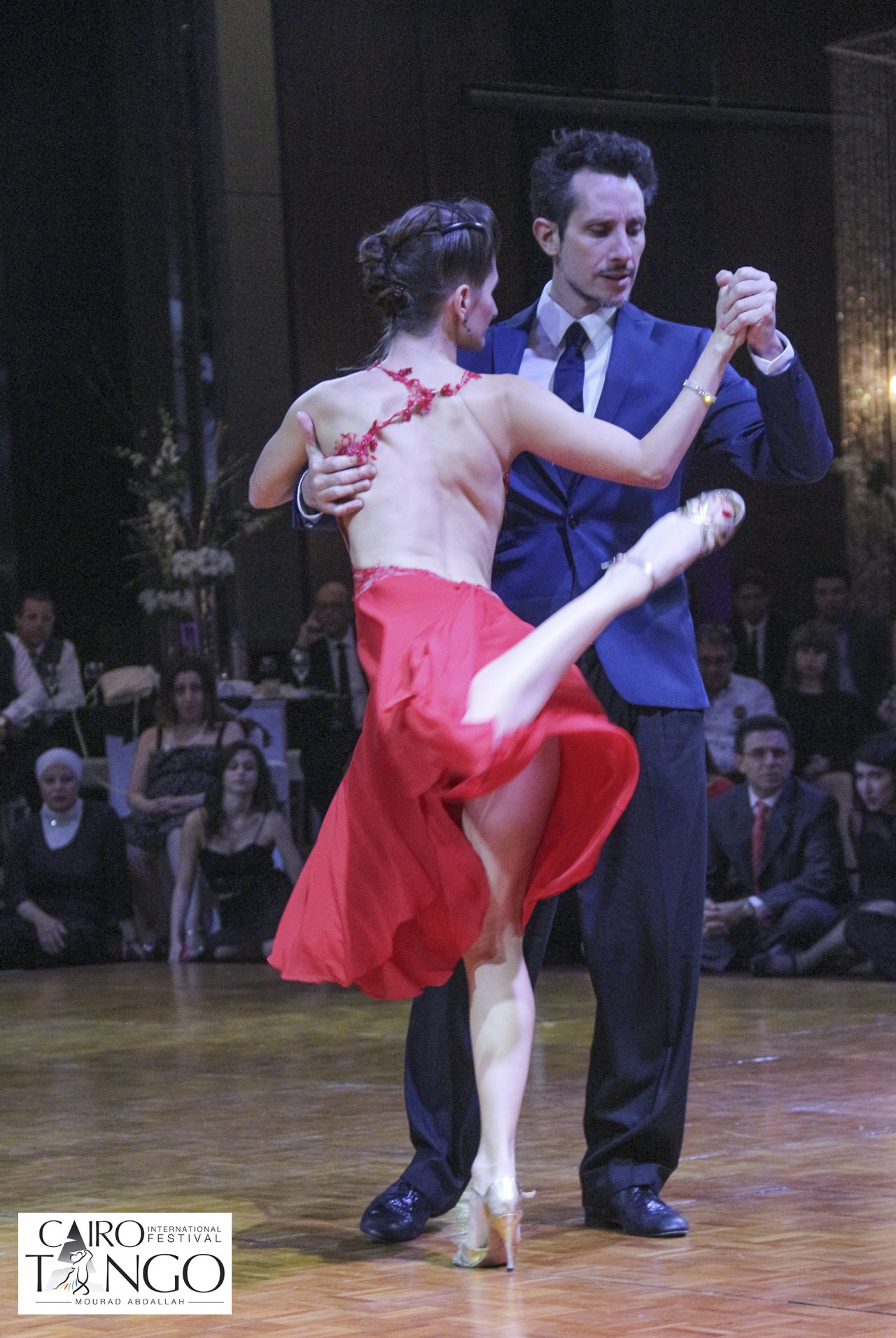 He started to study Argentine tango by himself, using videos, and soon "fell in love" with the dance, he says. "I like that it is very challenging", he says. "The movements are very complex. A simple movement might not work, just because of the energy between the couple, the timing, an extra angle, a wrong feet or elbow position." In spite – or maybe because – of this complexity, the dance has been proven popular in Cairo: over 40 students showed up to his first tango class, Abdallah says, who runs his own dance studio "Dansation" in the Mohandesseen area.
Today, he estimates, Egypt's tango community has around 200 to 300 active dancers. One of them is 35-year-old Amir Yousry, who attends tango events in Cairo several times a week. It was a girl who first convinced him to take lessons, he recalls. "Shortly afterward we separated, but tango and I never did!" Many hobby dancers profess there is something addictive to the dance. "Dancing tango transfers me to a different place", enthuses Omneya El-Fahham, 38, who works in a shipping company. "I feel like I'm flying in the seventh heaven."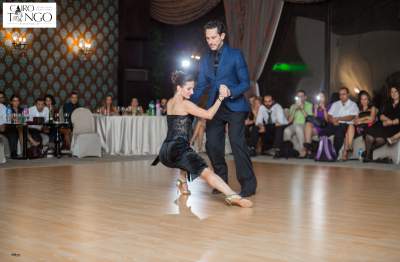 In stage and TV performances, tango dancers often show off dramatic and sensual moves, with the female dancer usually sporting revealing dresses. Off-stage, in social dance events called "Milongas", Argentine tango, appears more casual and down-to-earth. The dancers can choose between the traditional close embrace with full chest contact or a more open position, where the partners only touch on hands, arms and back.
Ramy William started teaching Argentine tango in Cairo in 1998. In the beginning, some students were irritated by the idea of dancing closely with somebody they hardly knew, he says. "Tango is something very intimate, with real emotions, and that was new in Egypt", he says. "In our culture, men and women who don't know each other are not used to hug, so I started to work with open embrace. Step by step people started to know each other, and the walls started to break down."
William, 45, had been dancing and teaching salsa for several years when he saw a tango performance on television 20 years ago and was immediately captivated by it. "I took all my money, packed my bag and went to Buenos Aires – very simple", he recalls, laughing. He spent three months in Argentina, taking lessons every day with experienced dancers. After returning to Egypt, he started teaching what he had learnt, laying the foundation for Cairo's tango community. He stopped giving classes several years ago in order to focus on the family business, but continues to attend tango gatherings together with his wife, a dedicated dancer as well.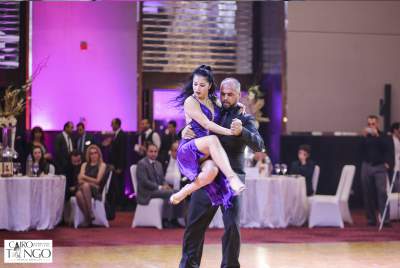 Many tango dancers, whether professional or amateur, insist that there is more to tango than elegant movements and refined figures. "It's not a dance, it's a life", says Mohamed Ramah, a 33-year-old engineer from Alexandria who started dancing Argentine tango six months ago. "It's the time of the week that I can forget all my problems, forget all bad thoughts and just enjoy".
Ahmed Farid, another hobby dancer, agrees. "For me, Tango is a meditation involving you, your partner, and the music", says the 34-year-old engineer who has been dancing for two years. "You can express all your ideas and emotions: sadness, sorrow, fear, anger, jealousy, or joy. When you dance, you expose your personality, you cannot hide it as you might do in normal life."
If you are interested in dance classes and events in Egypt, check this Facebook page and Egypt Tango website.