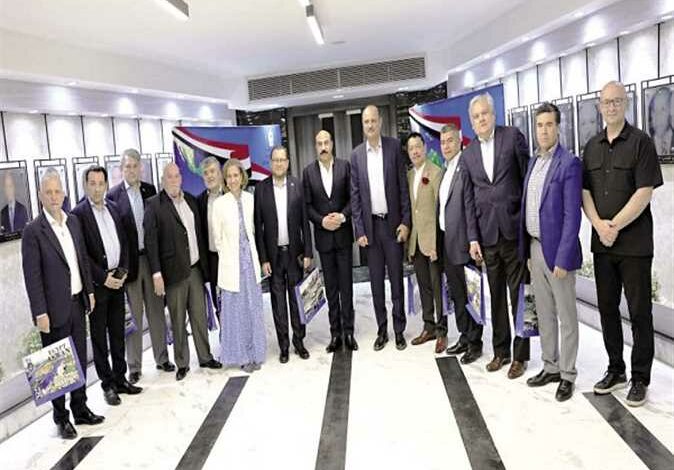 Governor of Aswan, Ashraf Attia, received, on Tuesday, a high-ranking diplomatic delegation that included 11 ambassadors from Latin American countries, namely Guatemala, Panama, Venezuela, Colombia, Canada, Chile, Peru, Argentina, Ecuador, Cuba and Paraguay.
Attia stressed that the ambassadors' visit to the African capital of youth, economy and culture comes in light of promoting Egypt's capabilities in economic, industrial, commercial, investment, tourism and cultural fields.
He explained that the visit aims to increase exports and touristic flows by getting more familiar with the Egyptian experience in these fields.
Attia pointed out that the aim of the diplomatic delegation's visit is to highlight the state's efforts in development by focusing on giant national projects aimed at building fourth-generation cities, roads and modern means of transportation.
He also noted the reclamation of agricultural lands, reviewing the economic, tourism, cultural and heritage elements that characterize the Aswan Governorate: especially the diversity in the tourism product with the multiplicity of tourist patterns. These include archaeological, cultural, environmental, therapeutic, safari, hunting and others.
Attia also highlighted the achievements of the Egyptian state in Aswan through the infrastructure replacement and renovation projects, development and beautification projects, as well as investment projects.