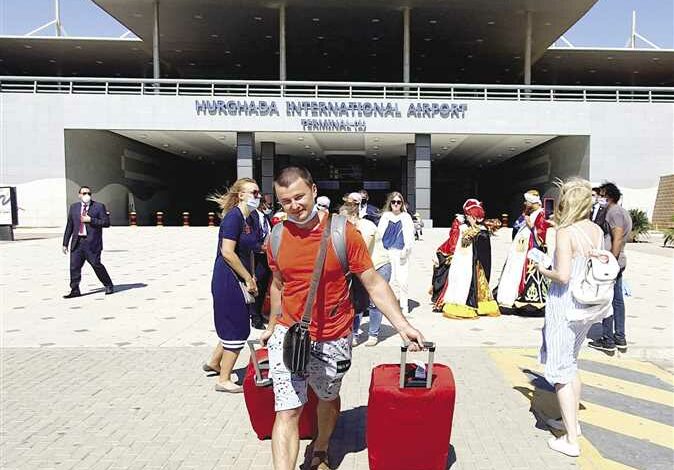 The President of the Russian Union of Tourist Industry (RCT) Ilya Umansky revealed on Friday that Russian outbound tourism in the first half of the year grew by 15 percent and that by the end of the year, the total number of Russians who will travel outside the country on tourist trips will reach 10 million.
Umansky said, according to the Russian Interfax Agency: "We do not get enough tourists, and the growth rate reached 15 percent upon departure, and that travel experts in Russia are confused about Turkey."
"We predicted that the influx of tourists to Turkey would increase compared to last year from 5.2 million to seven million, but so far the forecast has not been met due to changes in the cost of holidays in Turkey and the weakening of the ruble," he explained.
Umansky pointed out that this is due to the costs of holidays in Turkey rising by about 47 percent this year, at a time when other foreign destinations began to attract the influx of Russian tourists, such as Egypt and the UAE, which formed attractive prices for Russians even despite the extreme heat.
"We have a high tourist flow to Egypt, as well as the Maldives and Thailand, as we have reached pre-coronavirus indicators," he stated.
Regarding inbound tourism, Umansky said it will be lower than last year.
He explained, "We are now going worse than last year, by 7.7 percent in terms of the number of foreigner trips to Russia. The industry is in dire need of some solutions, including introducing an electronic visa, launching a "tourist card" to solve payment problems, and exchanging visa-free group travel with China."
According to the Border Service of the Federal Security Service of the Russian Federation, in 2022 just over 200,000 foreign tourists visited Russia – almost 30 percent less than the prior year.