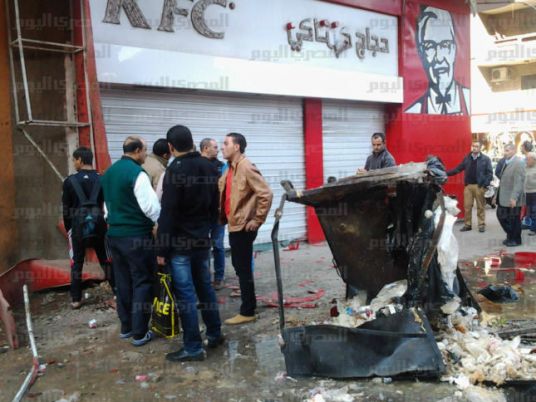 One person was killed and five others including policemen were wounded when five bombs exploded in Cairo on Thursday, security sources said.
A bomb exploded outside a restaurant in the residential district of Imbaba, killing one and wounding two, the Interior Ministry said in a statement.
Three policemen were wounded when another device went off near a police station in the poor district of Alwaraq near Imbaba, security sources said.
Three other bombs exploded in the nearby mainly middle-class district of Mohandeseen, the interior ministry said. They caused limited damage to mobile phone shops, but no injuries.
Most of the worst in a campaign of bomb attacks in Egypt have hit the Sinai peninsula, a remote but strategic region bordering Gaza, Israel and the Suez Canal. But smaller blasts have become increasingly common in Cairo and other cities.
Television footage on Thursday showed the facade of a small restaurant damaged, and shrapnel along a street.
There was no claim of responsibility for the attacks.
Last month, the Egyptian affiliate of Islamic State claimed responsibility for coordinated attacks that killed at least 30 security personnel in Sinai.