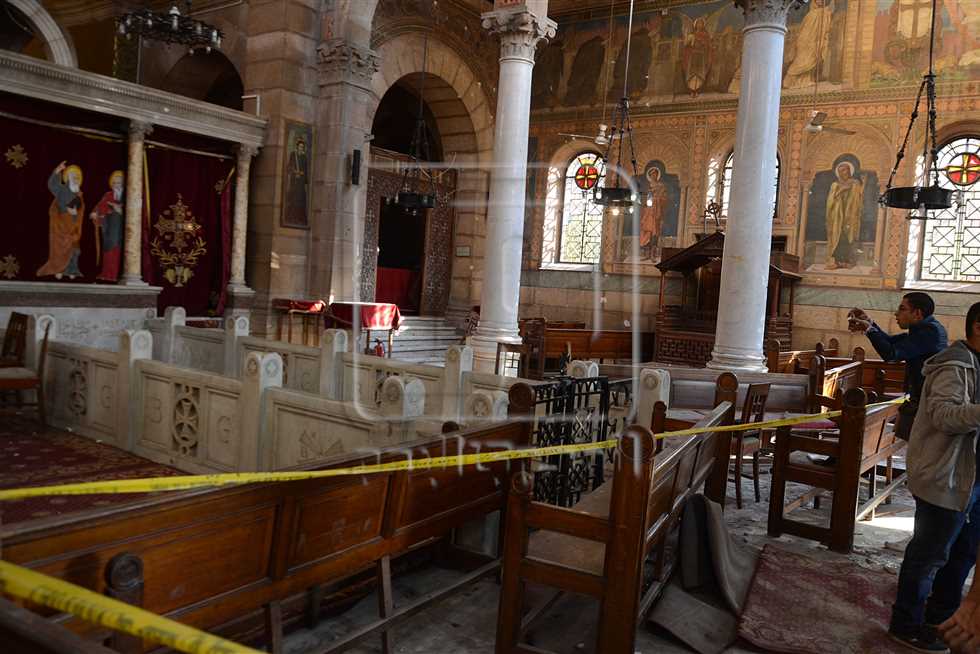 10-year-old Maggy Mo'men who was injured in the Botroseya church bombing died of her injuries at Al-Galaa Military Hospital on Tuesday, bringing the death toll of the blast to 26.
Mo'men is a forth grade pupil at Ramses College school for girls. She received shrapnel in her brain and a lung laceration during the explosion and was lying in a coma at the hospital's intensive care unit.
Her condition was serious and she had been transferred from Al-Demerdash Hospital to the military hospital.
The funeral will be held at Botroseya church in Abbasiya at noon, sources said.
The "Islamic State" extremist group claimed responsibility for the bombing attack
at Cairo's largest Coptic cathedral that killed 25 people and wounded 49.
Many of the victims were women and children attending Sunday mass, in the deadliest attack on Egypt's Christian minority in years.
The attack comes as President Abdel Fattah al-Sisi fights battles on several fronts. His economic reforms have angered the poor, a bloody crackdown on the Muslim Brotherhood has seen thousands jailed, whilst an insurgency rages in northern Sinai, led by the Egyptian branch of the "Islamic State" (IS) group.
The militant group has also carried out deadly attacks in Cairo and has urged its supporters to launch attacks around the world in recent weeks as it goes on the defensive in its Iraqi and Syrian strongholds.
There was no immediate claim of responsibility, but exiled Brotherhood officials and home-grown militant groups condemned the attack. IS supporters celebrated on social media.
"God bless the person who did this blessed act," wrote one supporter on Telegram.
The explosion took place in a chapel, which adjoins St Mark's, Cairo's main cathedral and the seat of the Coptic Pope Tawadros II, where security is normally tight.