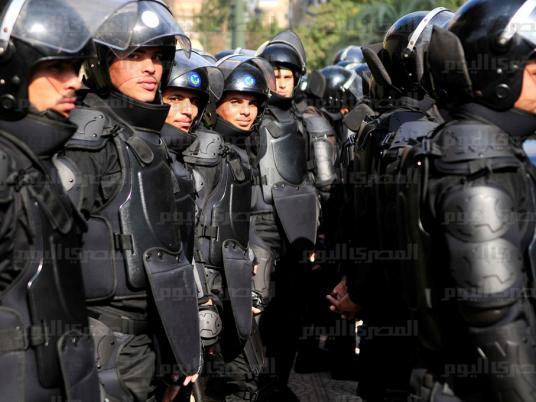 Security forces in Assiut imposed curfew late Thursday night for the area encompassing the four main roads leading to the Abanoub Police Station following attacks on the building by relatives of a suspect arrested on charges of arms possession.
The detainee's uncle claimed the police did not find weapons when they searched his house, but arrested him and took him into custody anyway.
One of the suspect's relatives, Mohamed Salah Attiya, was reportedly shot dead by police during Thursday's confrontations. The state-run Al-Gomhurriya newspaper reported that the victim was killed when police shot into the crowd to disperse the protesters.
In an exchange of tear gas and Molotov cocktails between Central Security Forces and those attacking the police station, two police vehicles reportedly caught fire.
Officers went through the city streets in vehicles equipped with loudspeakers to announce the curfew and ask residents to stay at home.
An initial autopsy of Attiya's body showed he ustained three shots that deeply penetrated his chest and abdomen.