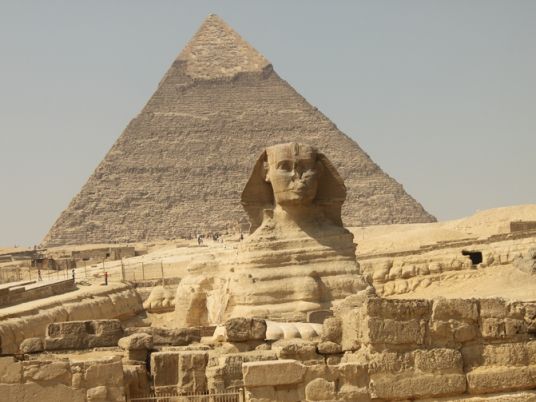 The year 2016 will be the year of the pyramids, as the Antiquities Ministry will embark on a scientific exploration project of the pyramids next November, said Antiquities Minister Mamdouh al-Damati in a press conference on Sunday at Mina House hotel in Giza.
Damati described the project as "unprecedented".
The ministry will explore the pyramids by using the latest technology to keep from harming the monuments.
It will be implemented under the supervision of the ministry, in coordination with the Cairo University Faculty of Engineering and scientists from France, Canada and Japan, according to the minister.
"The project highlights four of the most important monuments of the Fourth Dynasty (2575-2465 BC) in the Dahshur area, which lies about 15 km south of Saqqara," said Damati. The team will examine the southern and northern pyramids built by King Snefro, in addition to the pyramids of Khufu and Khafre built by Snefro's son and grandson.
He added that the project's slogan is "Not because its a 4,500 year-old mystery does it mean it will not be discovered."
The press conference was attended by Tourism Minister Mohamed Hisham Zaazou, whose ministry will promote "The Year of the Pyramids 2016" starting November 2. He expects the event to improve tourism.
Edited translation from Al-Masry Al-Youm