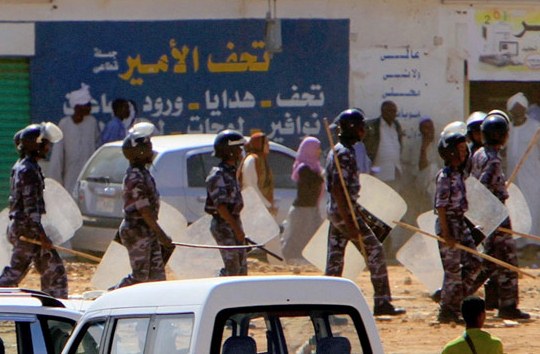 Correction: Although several Egyptian newspapers cited a Foreign Ministry source as saying Adel had been released in reports published on 4 July, she is still in detention in Sudan.
Sudanese security has released an Egyptian journalist detained on Monday in Khartoum, a diplomatic source told state-run news agency MENA Wednesday.
Shaimaa Adel, who works for privately owned Egyptian newspaper Al-Watan, was arrested late Monday at a cyber cafe in the Hajj Youssef region of the capital. Sudanese journalist Marwa al-Teejany and activist Yousra Abdallah were also detained before being taken to an unknown destination in a pickup truck.
The diplomatic source said that upon release Adel had been taken to the Egyptian Embassy in Khartoum, MENA reported.
Egyptian Ambassador to Sudan Abdel Ghaffar al-Deeb had said on Tuesday that contacts were being made with Sudanese authorities to check on the journalist's status. On Wednesday afternoon, Deeb hailed the authorities' cooperation in securing her release.
Speaking to Al-Masry Al-Youm, Deeb urged Egyptian reporters covering protests in Sudan to follow instructions and obtain foreign journalist permits from the Sudanese Information Ministry.
Adel is the second Egyptian reporter to be arrested while covering protests against soaring prices and austerity measures in Sudan. Last week, Sudanese authorities released Salma El-Wardany, an Egyptian reporter working for Bloomberg news.
Edited translation from Al-Masry Al-Youm