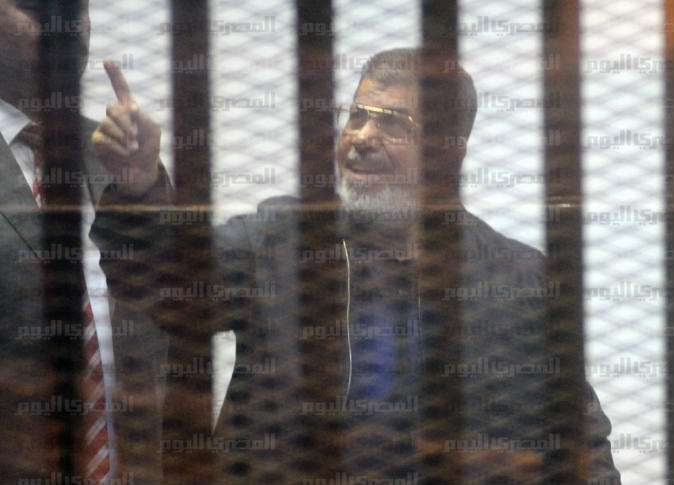 Former President Mohamed Morsi was sentenced to life by the Cairo Criminal Court on Tuesday over charges of collaborating with foreign entities, including Palestinian faction Hamas and Lebanese militia Hezbollah, and carrying out terrorist activities during the 2011 uprising.
Other prominent Muslim Brotherhood leaders, including the group's strongman Khairat al-Shater, Mohamed al-Beltagy and Ahmed Abdel Atty, have also been sentenced to life.
Morsi and 106 others were previously sentenced to death over charges of collaborating to break out of an Egyptian prison, causing the death and kidnapping of several police officers during the 2011 turmoil. Those convicted include the Brotherhood's Supreme Guide Mohamed Badie and several other top group figures.
The sentence is pending a non-binding approval by the Grand Mufti.
Commenting on the sentence, Mohamed al-Beltagy's son, Ammar, said the current government has no legitimacy to issue such a ruling.
"What has happened today is revenge against my father for supporting and defending the Palestinian cause, and for joining the call to lift the siege imposed on Gaza since the reign of former president Hosni Mubarak," Ammar told Qatari Al Jazeera channel on Tuesday.
"This is the price my father pays against the Israeli enemy," as he put it in a phone call with the satellite channel.