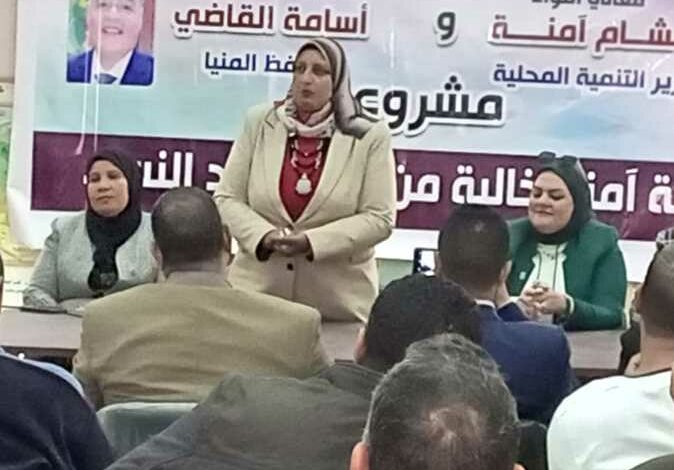 The Equal Opportunities Unit of the Department of Women, Motherhood and Childhood in Minya Governorate, Upper Egypt, organized an awareness seminar on "Women's Economic Empowerment", in the village of Abyouha, in Abu Qurqas City, which was named as free of violence against women.
The seminar came as part of the "Safe Village Free of Violence against Women" initiative, as part of the "Decent Life" presidential initiative.
The Director of the Equal Opportunities Unit in the governorate Fatima al-Zahraa explained the criteria for selecting the village of Abyouha as a safe village free of violence against women.
She explained that the village falls under the Decent Life initiative's jurisdiction.
The percentage of women in the village is 47 percent, she explained, adding that the main objective of the Equal Opportunities Unit is to provide services to women and children in all aspects.
Zahraa said that many important issues were addressed, including an explanation of the services provided through the National Council for Women, the hotline 15115, the difference between Takaful and Karama initiatives, and the services provided through Social Solidarity Ministry.
The seminar also explained the training courses on entrepreneurship for women within the village for economic empowerment and their ability to succeed and advance economically.
It further taught them that they have the powers to make economic decisions, training on economic empowerment in the context of women's rights and work, and comprehensive sustainable development that includes social, economic and environmental dimensions under the 2030 Sustainable Development Plan.