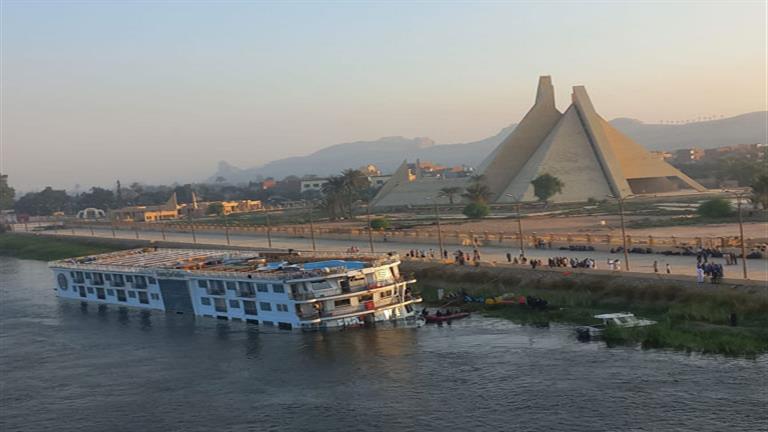 The Ministry of Tourism and Antiquities on Saturday explained the exact circumstances behind an incident where a floating hotel collided with a bridge while passing through the Nile river in Minya Governorate, Upper Egypt.
The accident resulted in no casualties.
An official ministry statement said that the floating hotel was on its way from Cairo to Luxor and was empty of any tourists.
The collision caused a crack to form inside the hotel, causing water to flood the first level according to the statement.
The captain of the floating hotel moved the float to dock it so as not to disrupt navigation in the Nile River, and all crew members safely disembarked.
The statement noted that investigations by the prosecution and concerned authorities are still ongoing, and coordination is in place with the company that owns the floating hotel.
The hotel's tourist operating license had expired since May, the statement said, and was yet to be renewed. It was docked in a workshop at Helwan during the past four months to carry out the necessary maintenance work to allow it to operate again during the winter season.
Once all renovation and maintenance work were complete, the management had obtained a passage permit from Cairo to Luxor allowing it to dock there, after which the floating hotel would receive the necessary inspections from the Ministry of Tourism and Antiquities to renew its license in time for October 1.