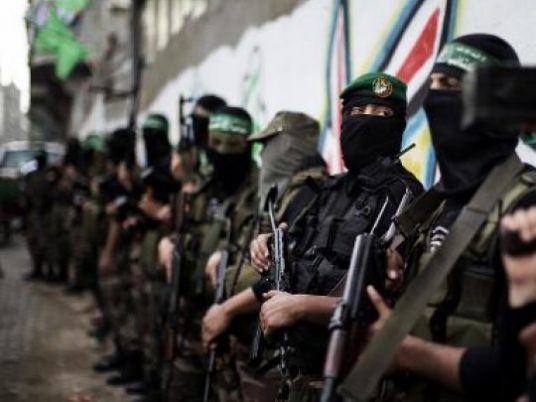 The Cairo Court of Urgent Matters said it has turned down two lawsuits demanding to declare Hamas and Ultras as a terrorist organizations due to lack of jurisdiction.
The first lawsuit against Hamas was filed by lawyer Samir Sabry, who claimed that Hamas leader Khaled Meshaal is behind the attacks on the Egyptian army in Sinai. He also claimed that Meshaal met with Fathi Hamad, the former interior minister in the Hamas government, Momtaz Daghmash, commander of the Palestinian Islam Army, Abdallah al-Ashqar, head of the Mujahideen Shura Council, and Abdel Rahman al-Gamal and Hussein al-Juhainy of the al-Aqsa Protectors Organization to plan the attacks.
He said the bombing of the Karam al-Qawadis checkpoint in northern Sinai was planned by all Hamas leaders and funded by Qatar, based on information provided by Turkish intelligence.
He also said Hamas is fighting the Egyptian people because they ousted the Muslim Brotherhood.
The second lawsuit was filed by the chairman of the Zamalek football club. His lawyers presented a video of the Ultras burning the Football Federation headquarters, storming the Ahly and Zamalek football clubs and the headquarters of the state security apparatus, and attempting to assassinate former Sports Minister Farouk al-Amiry.
Welcoming the ruling, Hamas leading figure Ismail Radwan said it proves that Hamas is a Palestinian movement that does not interfere in internal affairs, and hoped it would rearrange the relationship between Hamas and Egypt to serve the Palestinian cause.
Edited translation from Al-Masry Al-Youm